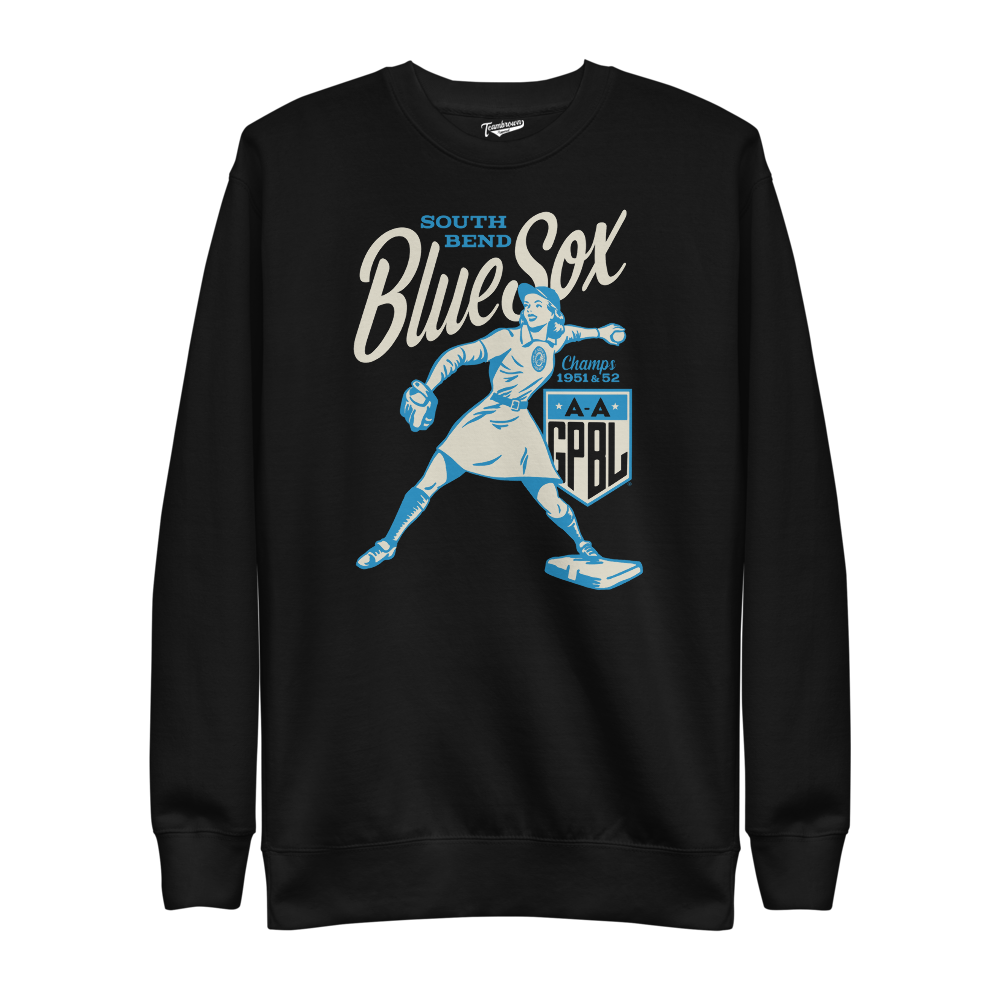 Diamond - South Bend Blue Sox - Unisex Fleece Pullover Crewneck
Celebrating the Women of the Diamond - South Bend Blue Sox - All American Girls Professional Baseball League (AAGPBL) who played in 1943-1954.
The South Bend Blue Sox played from 1943-1954 at Bendix Field and Playland Park. Along with the Rockford Peaches, they were one of two teams in the AAGPBL to play every season.
They appeared in six playoff series and won two league titles. The 1949 team posted their best record at 75–36, then in 1951 and 1952 won back-to-back championship titles.
Notable players included Mary Baker, Jean Faut, Betsy Jochum, and Dottie Schroeder who was the only player to play all 12 years of the leagues existence.
Officially Licensed by the AAGPBL - Players Association, Inc.