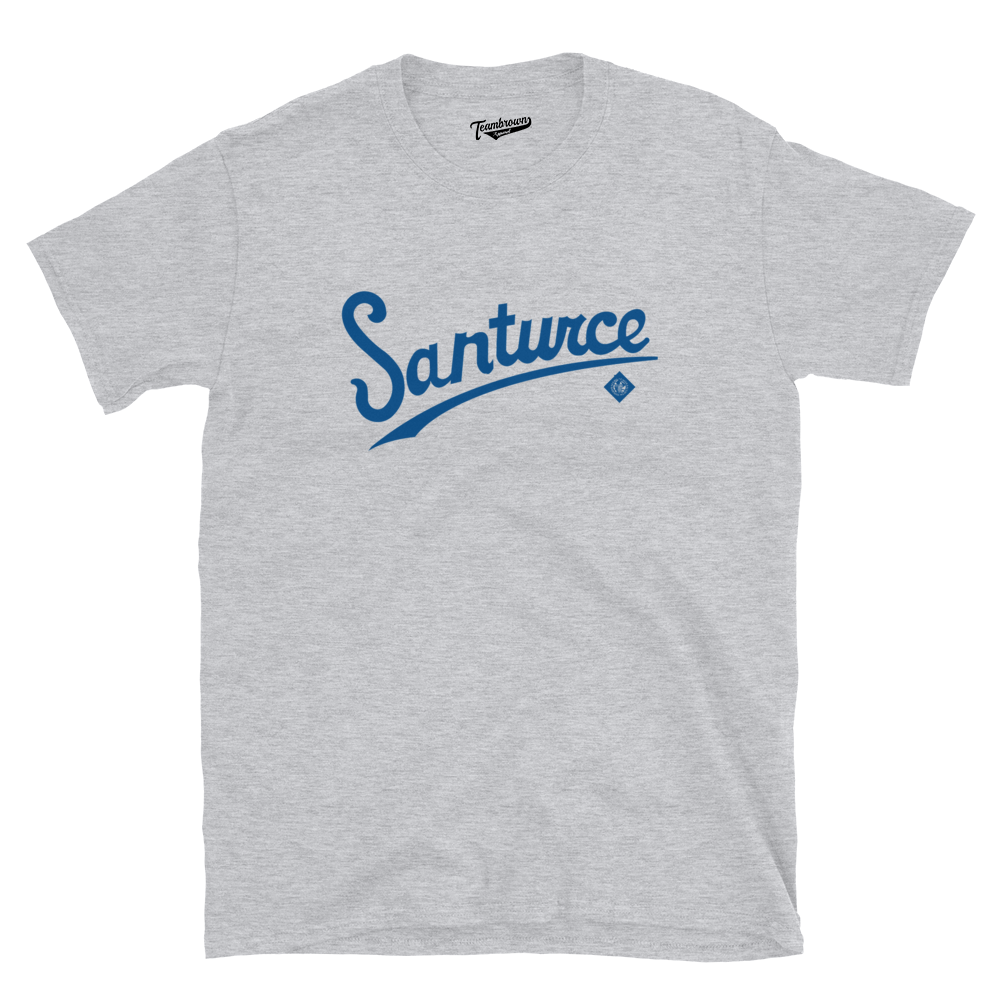 Santurce Cangrejeros - Unisex T-Shirt
One of the most famous of the Puerto Rican winter league teams. Founded in 1939 by Pedro "Pedrin" Zorrilla, an executive with the Shell Oil Company. Zorilla befriended Josh Gibson, Satchel Paige, Leon Day and many other Negro Leaguers who barnstormed in Puerto Rico during the mid-1930's and lured many to play for his team. Gibson, Willard "Ese Hombre" Brown and Bob "El Mucaro" Thurman would emerge as the franchise's top imports through the early 1950's.
Jim "Ubertad" Lamarque was a notable Crabber. Brown and Thurman led Santurce to its first league championship in 1950-51 and to its first two Caribbean Series in 1951 and 1953. The 1954-55 team featured an incomparable outfield of Roberto Clemente, Willie Mays and Bob Thurman. Thurman and Brown are the only Americans to be inducted in the Puerto Rican Hall of Fame. 
Officially Licensed by the Negro Leagues Baseball Museum, Kansas City, Mo.