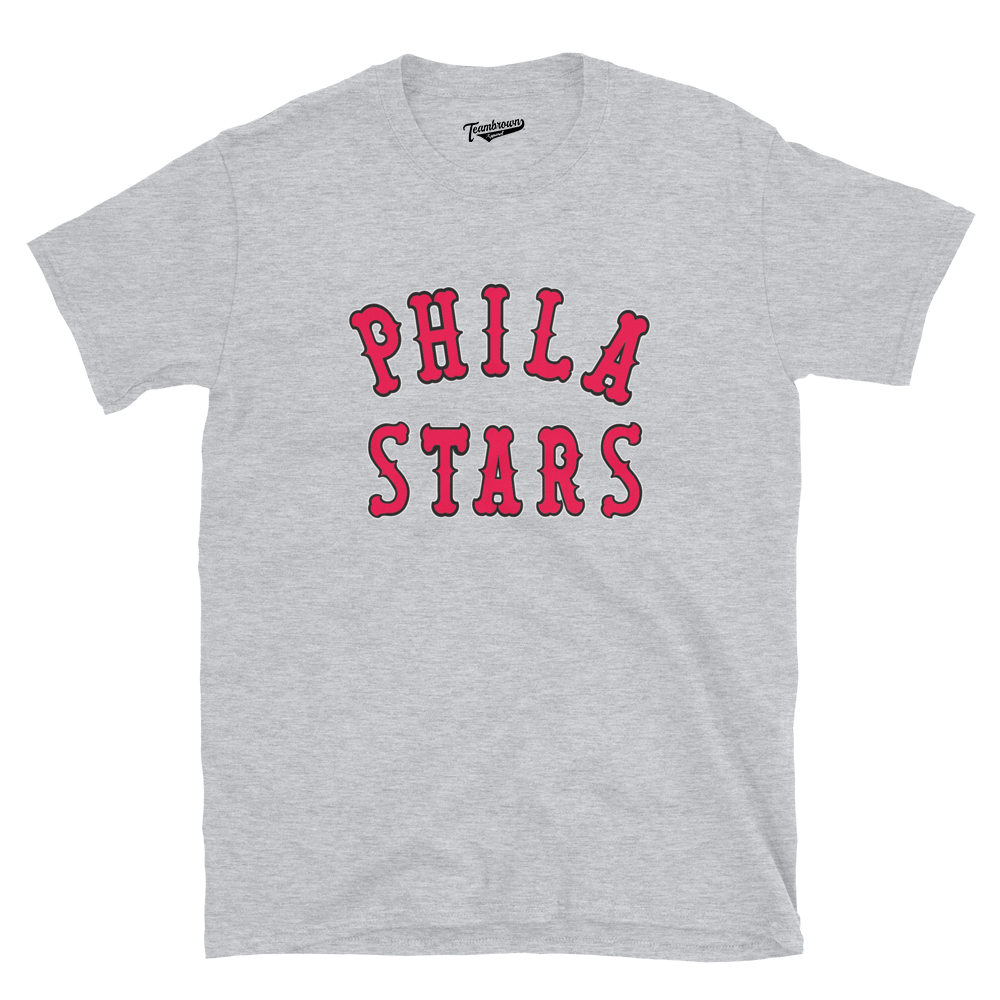 Philadelphia Stars - Unisex T-Shirt
Founded in 1933 by Ed Bolden. In 1934, 20-year-old left-hander Slim Jones, led the Stars over the Chicago American Giants four games to three.
The Stars featured such players as Biz Mackey, Jud Wilson, and DIck Lundy.
Officially Licensed by the Negro Leagues Baseball Museum, Kansas City, Mo.