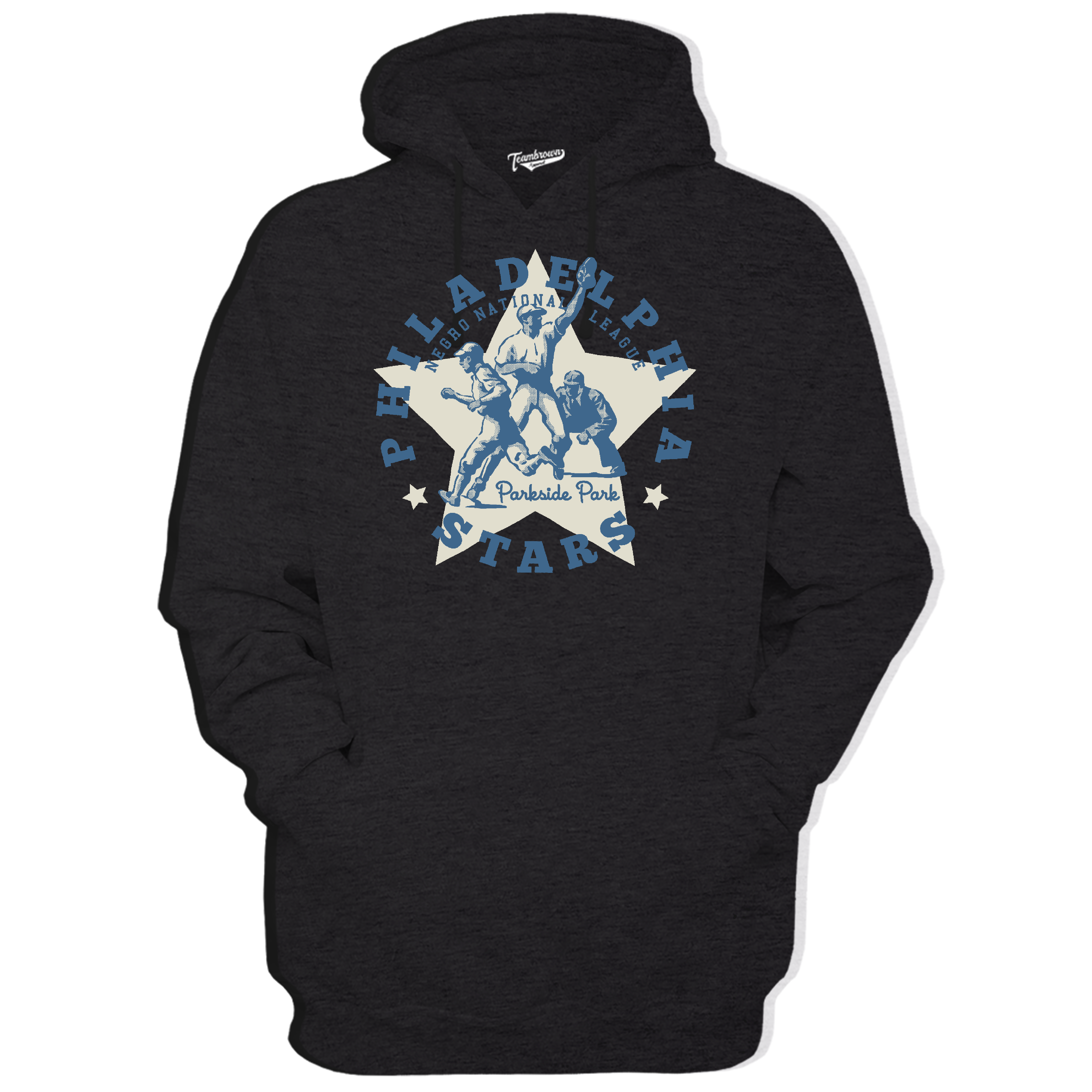 NNL Philadelphia Stars - Unisex Premium Hoodie
This collection celebrates the NNL - Negro National League which played from 1920-1931, and the great teams and Stadiums of the era.
From Gary Cieradkowski (the artist): IF YOU'RE ANYTHING LIKE ME, then you are very discerning about the graphics on the t-shirts you wear. With that in mind, I am proud to have teamed up with Teambrown Apparel to produce a line of t-shirts paying homage to the great Negro League teams of the 1930's and 40's. Using the iconic graphic style of the pre-World War II era, I created a different design for each of the six Negro National League teams.
The Philadelphia Stars were formed by Ed Bolden to replace his old Hilldale Club that were one of the most successful Blackball teams of the 1920's. Bolden's second ballclub featured Slim Jones, a tall, lanky southpaw who many say was the best left handed pitcher the Negro Leagues ever produced. The Stars home grounds were Parkside Park, build adjacent to the bustling Pennsylvania Railroad yards. The ever-present steam locomotives caused the Stars to frequently pause their games to allow the smoke and coal dust to settle. The Philly Stars won the 1934 Negro National League pennant and boasted the great Satchel Paige in between his Major League stints with the Indians and Browns.
Officially Licensed by the Negro Leagues Baseball Museum, Kansas City, Mo.