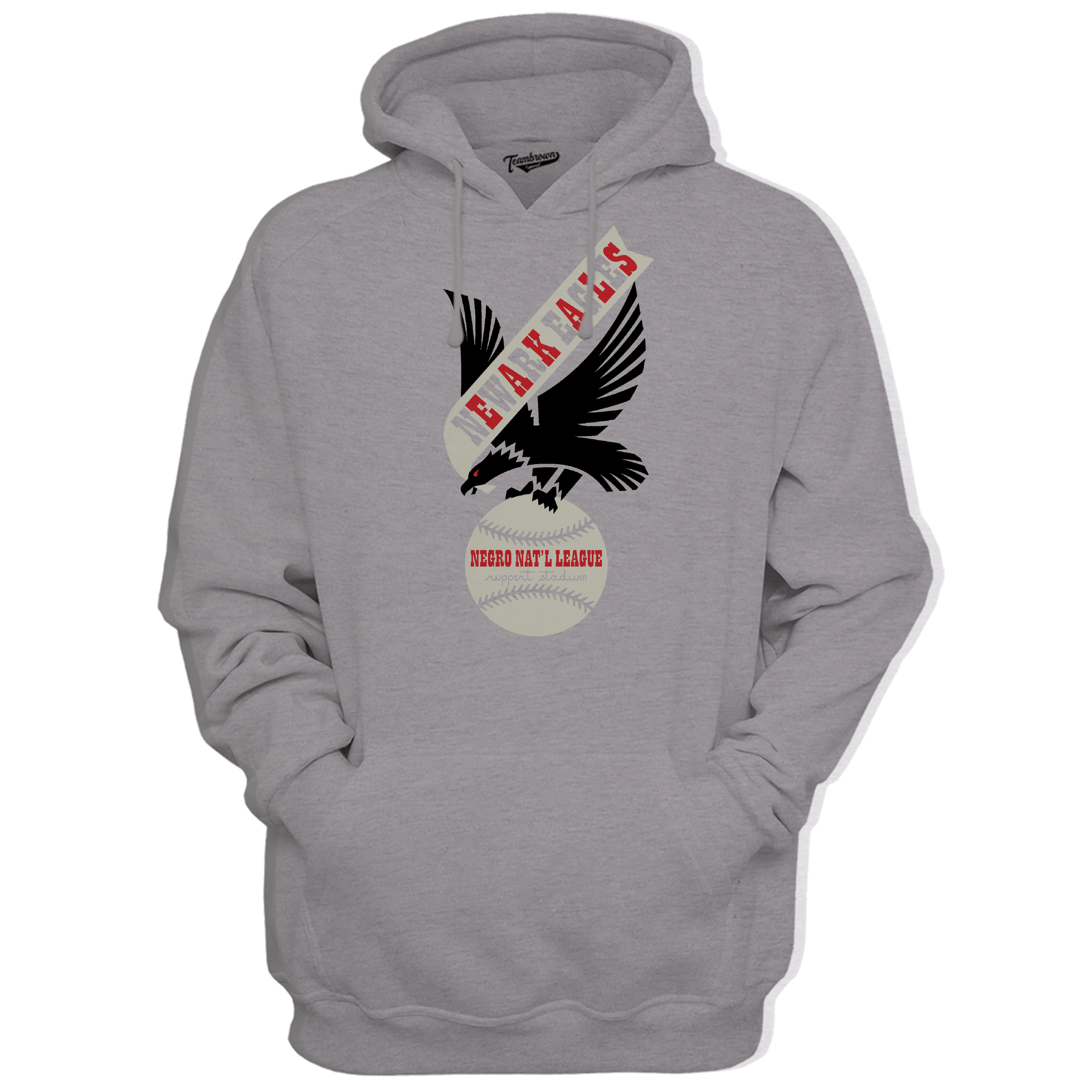 NNL Newark Eagles - Unisex Sweatshirt
This collection celebrates the NNL - Negro National League which played from 1920-1931, and the great teams and Stadiums of the era.
From Gary Cieradkowski (the artist): IF YOU'RE ANYTHING LIKE ME, then you are very discerning about the graphics on the t-shirts you wear. With that in mind, I am proud to have teamed up with Teambrown Apparel to produce a line of t-shirts paying homage to the great Negro League teams of the 1930's and 40's. Using the iconic graphic style of the pre-World War II era, I created a different design for each of the six Negro National League teams.

What do you get when you combine the Brooklyn Eagles with the Newark Dodgers? The Newark Eagles of course! The Eagles played their home games in Ruppert Stadium, home to the New York Yankees top farm team, the Newark Bears. Owned by Abe Manley and his wife, Effa, the Eagles were constant contenders for the Negro National League pennant, but always seemed to be edged out by the Homestead Grays in the last week of the season. The Eagles boasted one of the greatest pitchers of any color – Leon Day – as well as fellow Hall of Famers Larry Doby, Biz Mackey, Willie Wells, Ray Dandridge and Monte Irvin.
Officially Licensed by the Negro Leagues Baseball Museum, Kansas City, Mo.