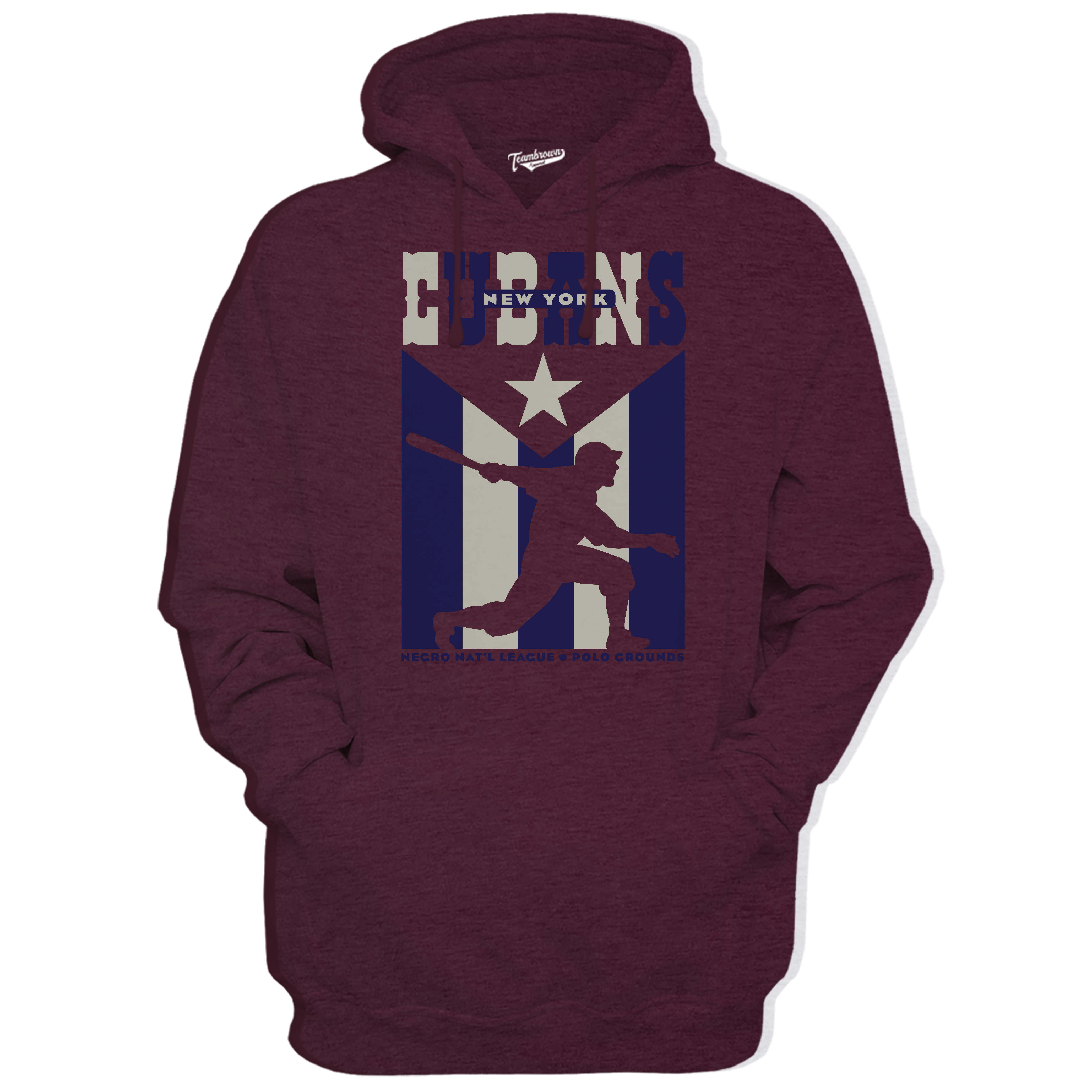 NNL New York Cubans - Unisex Premium Hoodie
This collection celebrates the NNL - Negro National League which played from 1920-1931, and the great teams and Stadiums of the era.
From Gary Cieradkowski (the artist): IF YOU'RE ANYTHING LIKE ME, then you are very discerning about the graphics on the t-shirts you wear. With that in mind, I am proud to have teamed up with Teambrown Apparel to produce a line of t-shirts paying homage to the great Negro League teams of the 1930's and 40's. Using the iconic graphic style of the pre-World War II era, I created a different design for each of the six Negro National League teams.

The New York Cubans featured the finest ballplayers the Caribbean had to offer. Besides Martin Dihigo, often called the greatest all-around ballplayer in the history of the game, the Cubans gave Minnie Minoso his start in pro ball as well as the fathers of two future Hall of Famers, Luis Tiant and Orlando Cepeda. Despite being billed as the "New York" Cubans, the team played most of their home games in the beautiful Art Deco Hinchliffe Stadium in Paterson, New Jersey, one of the few remaining Negro League ballparks still in existence.
Officially Licensed by the Negro Leagues Baseball Museum, Kansas City, Mo.