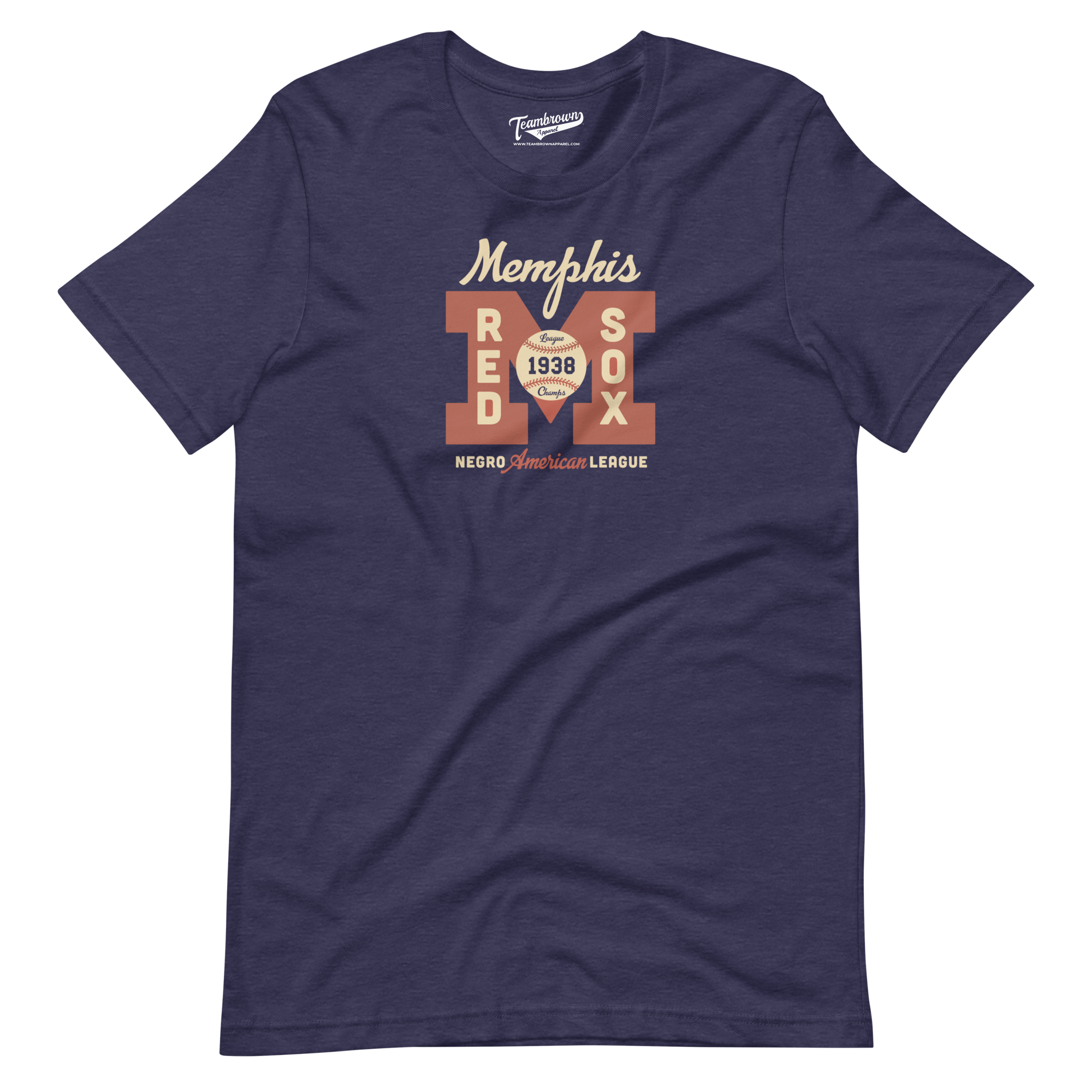 NLBM - Memphis Red Sox - Unisex T-Shirt
Color:
Heather Midnight Navy
Memphis Red Sox
The Memphis Red Sox franchise was owned by two brothers, Dr. J.B. Martin and Dr. B.B. Martin, members of a prominent family in Memphis. Both men were dentists, and J.B. also operated a drugstore and a funeral home and had investments in real estate. He built his own ballpark for the team, owned a hotel next to the park, and operated the concession stand where he served chitterlings in addition to the standard ballpark cuisine. The franchise fielded a team in the Negro National League each year between 1924 and 1930, except for 1926, when they joined the Negro Southern League in its inaugural season. The Red Sox also fielded a team in the Negro Southern League in 1932, the only season when it was designated as a major league.
In 1937 Memphis became a charter member in the Negro American League and won the first half championship in 1938 with a 21-4 record. In the playoff with the second half winner, the Atlanta Black Crackers, the Red Sox won the first 2 games but the Series was canceled because of discord between the managements of the two ball clubs. The Red Sox remained in the league through 1950 but never again contended for the title.
Source: James A. Riley, The Biographical Encyclopedia of the Negro Baseball Leagues, New York: Carroll & Graf Publishers, Inc., 1994.


Officially Licensed by the Negro Leagues Baseball Museum, Kansas City, Mo.