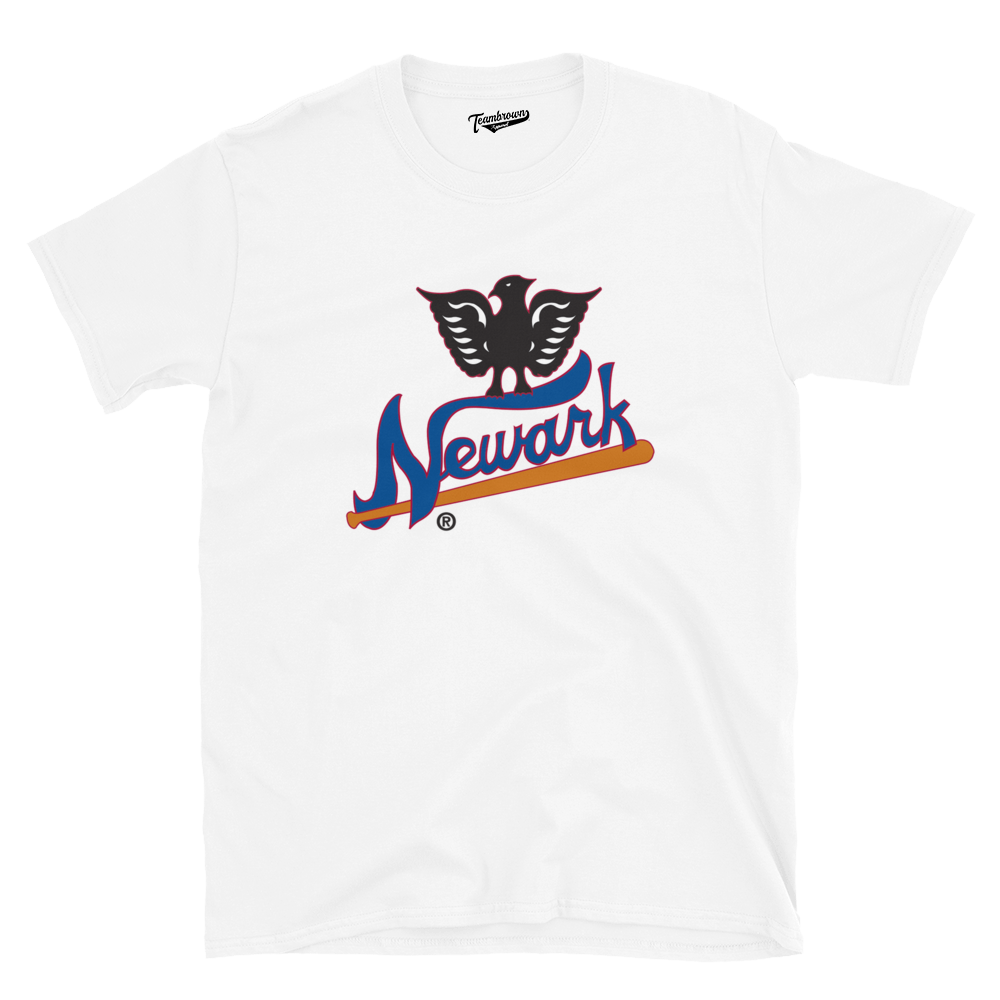 Newark Eagles - Unisex T-Shirt
The Newark Eagles formed in 1936 when the Newark Dodgers merged with the Brooklyn Eagles. Abe and Effa Manley owners of the Brooklyn Eagles, purchased the Newark Dodgers and combined the teams.
Team management was left to Effa, making the Eagles the second professional baseball team owned and operated by a woman. 
Eagles that shined but would also go on to be elected to the Baseball Hall of Fame include: Ray Dandridge, Leon Day, Larry Doby, Monte Irvin, Biz Mackey, Mule Suttles, and Willie Wells.
They also featured Don Newcombe, would become a 4x MLB All-Star, Rookie of the Year, Cy Young and MVP winner.
Officially Licensed by the Negro Leagues Baseball Museum, Kansas City, Mo.