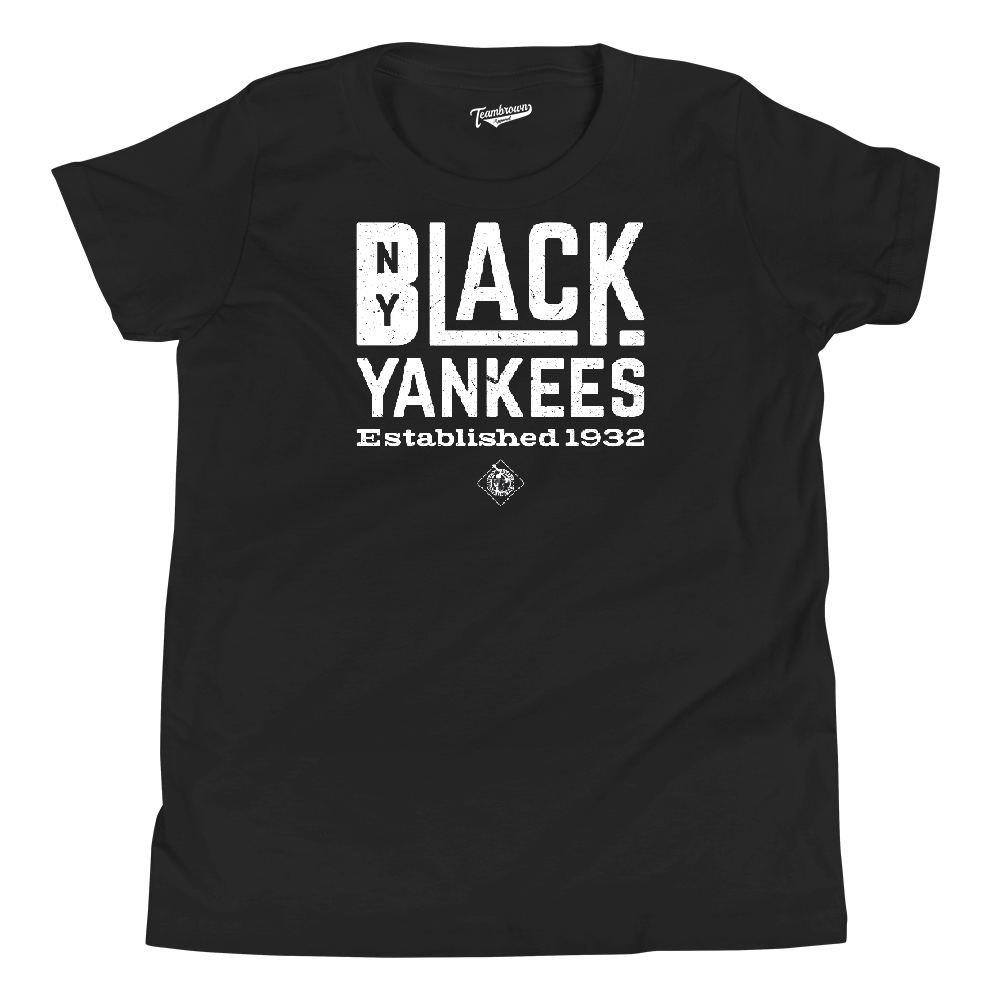 New York Black Yankees - Est 1932 - Kids T-Shirt
The New York Black Yankees were based in New York, Paterson New Jersey and Rochester. They played at Hinchliffe Stadium, Yankee Stadium, and Red Wing Stadium.
The team was founded by financier James "Soldier Boy" Semler and dancer Bill "Bojangles" Robinson in 1932.
Among the notable players in their history: Satchel Paige, Ted "Double Duty" Radcliffe, George "Mule" Suttles, and Willie Wells.
Officially Licensed by the Negro Leagues Baseball Museum, Kansas City, Mo.