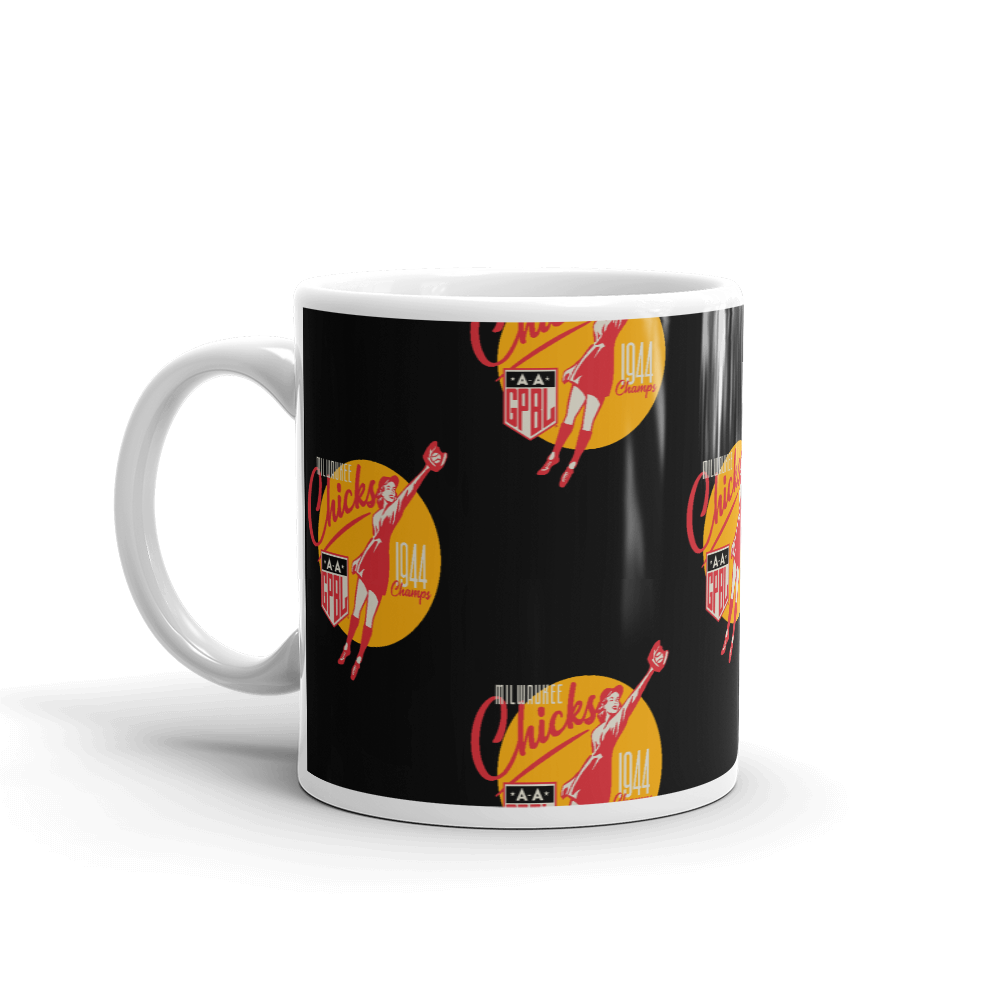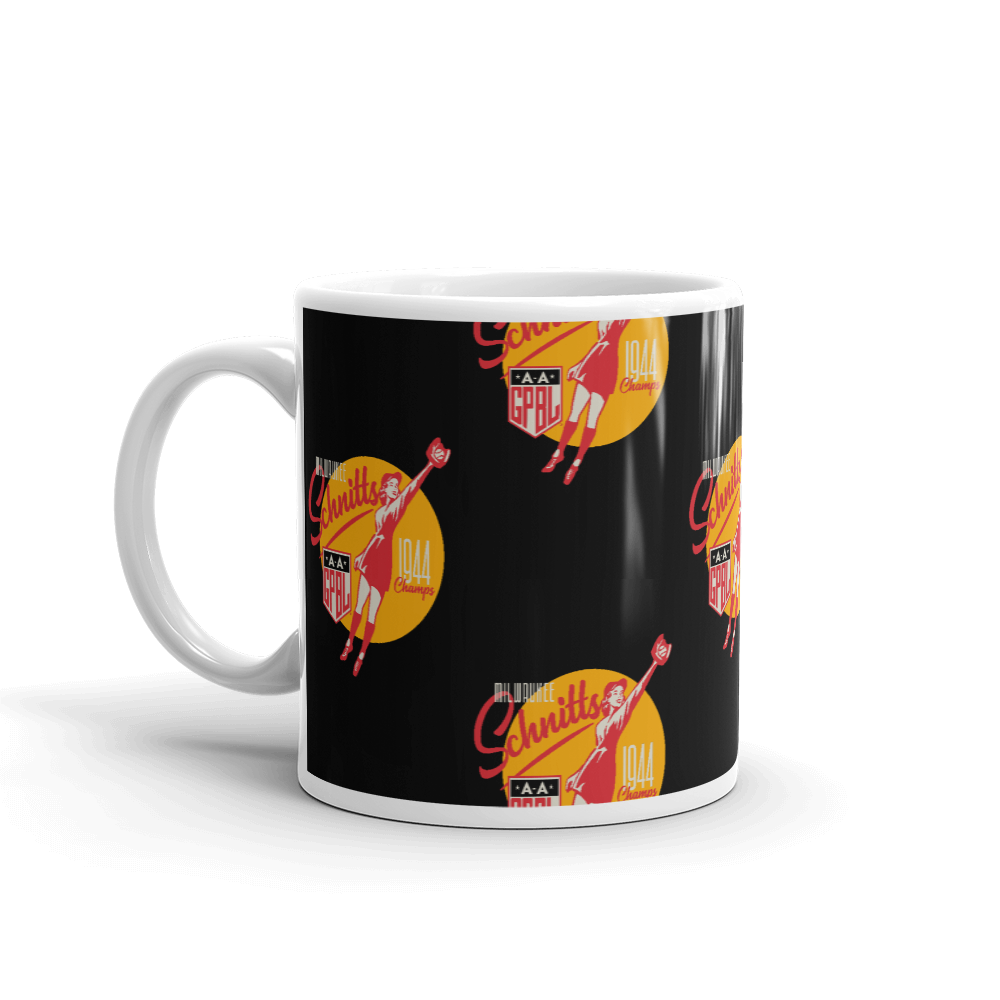 Diamond - Milwaukee Chicks / Schnitts - WOTD 11oz Mug
Celebrating the Women of the Diamond - Milwaukee Chicks - All American Girls Professional Baseball League (AAGPBL) who played in 1944. The team was also known by their nickname the Schnitts.
The Milwaukee Chicks played for one season - 1944. They were managed by Hall of Famer Max Carey. They were also known as the Schnitts (a term for glass of beer served half-full).
The Chicks went 30–26 in the first half of the year, and 40-19 in the second half. The would defeat Kenosha to win the Championship before moving to Grand Rapids.
The team featured Connie Wisniewski, Alma Ziegler and Dorothy Maguire.