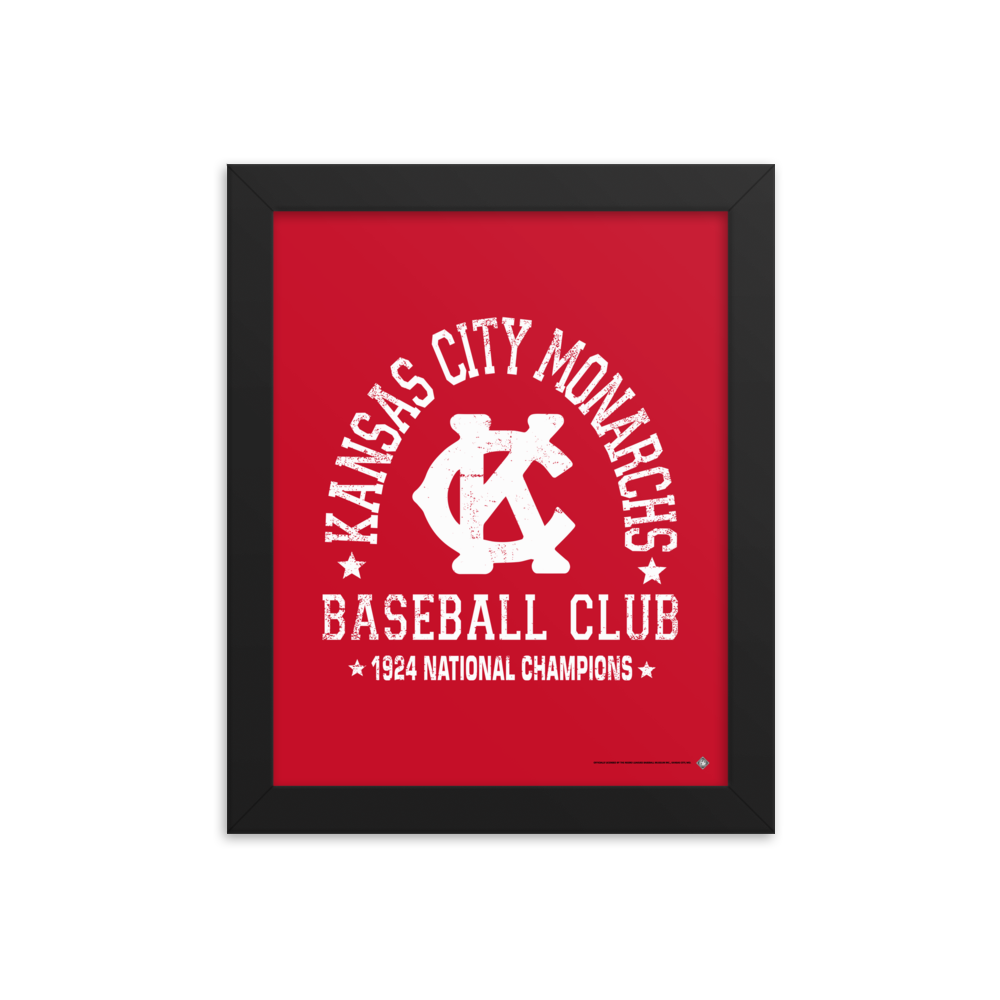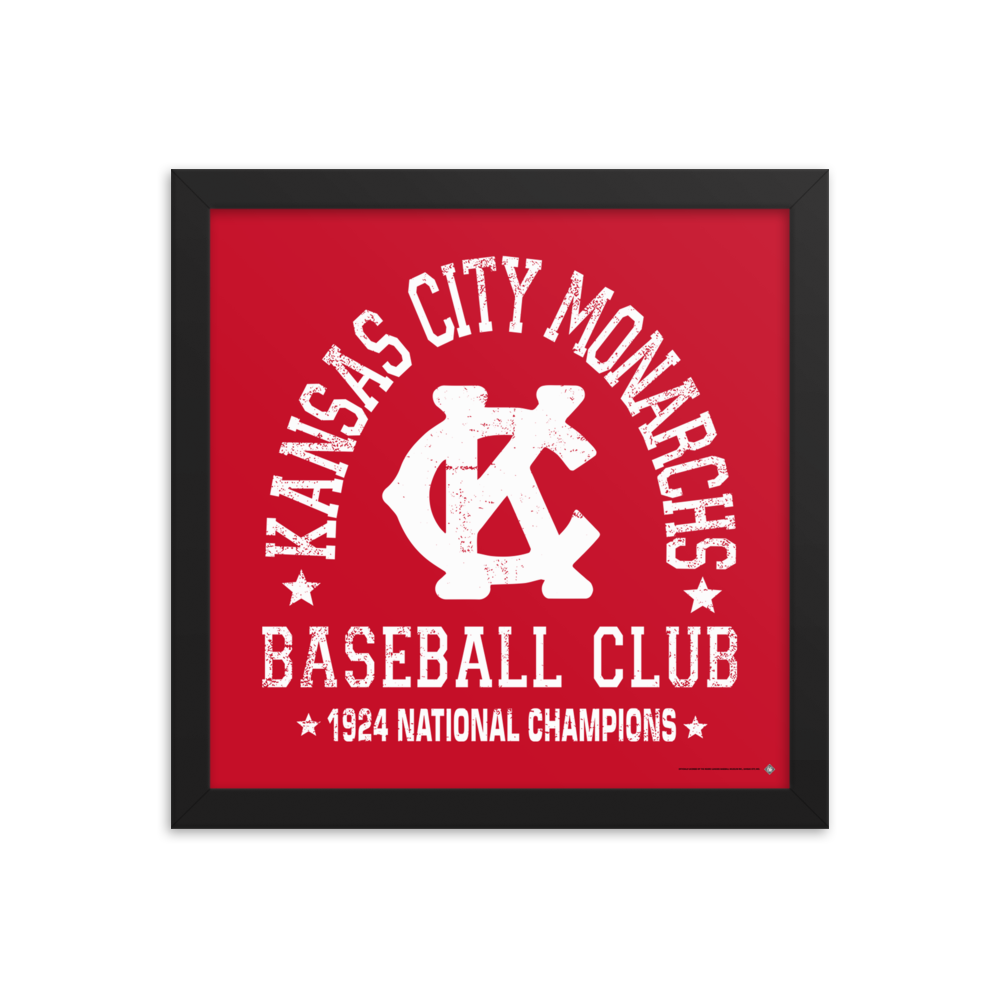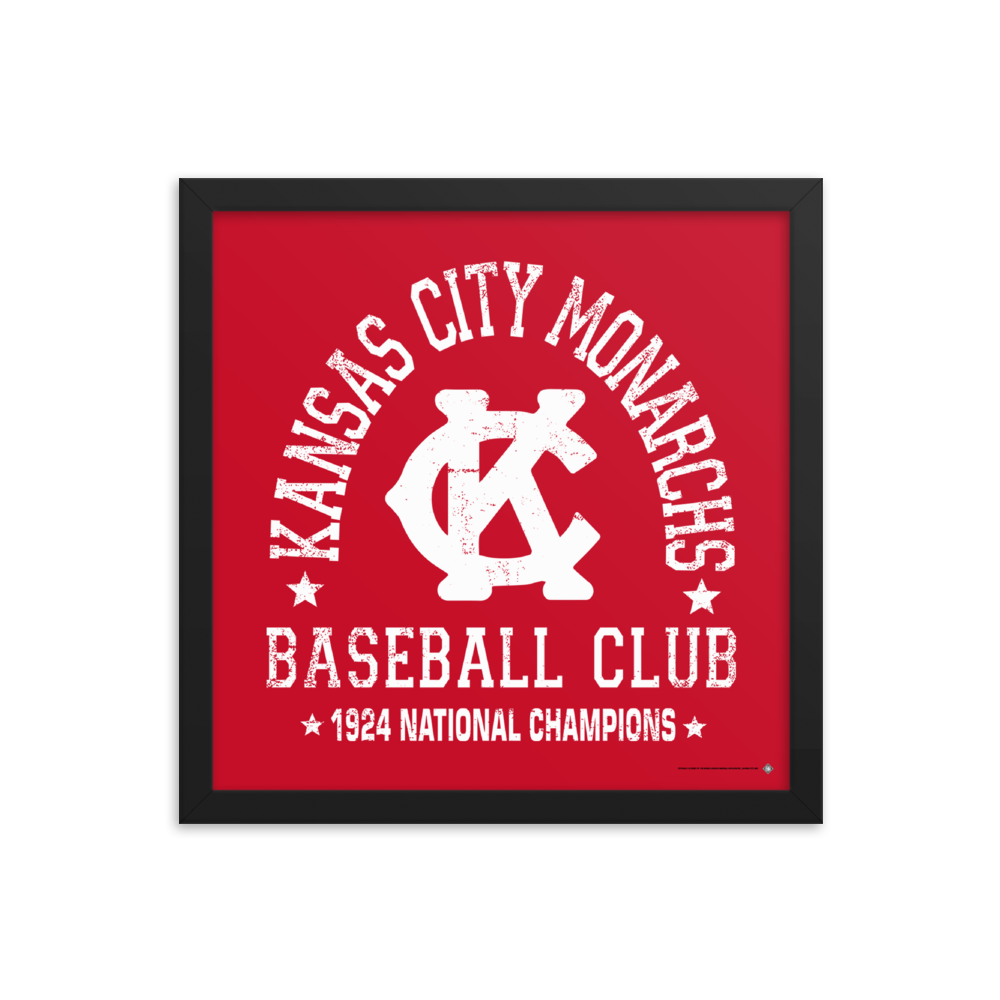 Kansas City Monarchs Stadium 1924 Champions - Giclée-Print Framed
This collection celebrates the champions of the Negro Leagues.
This is the 1924 Kansas City Monarchs who were led by Bullet Rogan.
Kansas City Monarchs
Perhaps the premier and most celebrated team from the Negro Leagues. Owned by J.L. Wilkinson, a white businessman, the Monarchs captured a total of ten pennants, tying the Homestead Grays for the most championships.
A charter member of the Negro National League, they played through the 1930 season, winning pennants in 1923-1925 and 1929 while never experiencing a losing season. The Monarchs featured such Hall of Famers as Satchel Paige, Bullet Rogan, Ernie Banks, Cool Papa Bell, Willard Brown, Andy Cooper, Bill Foster Hilton Smith, Buck O'Neil, and Jackie Robinson.
Officially Licensed by the Negro Leagues Baseball Museum, Kansas City, Mo.