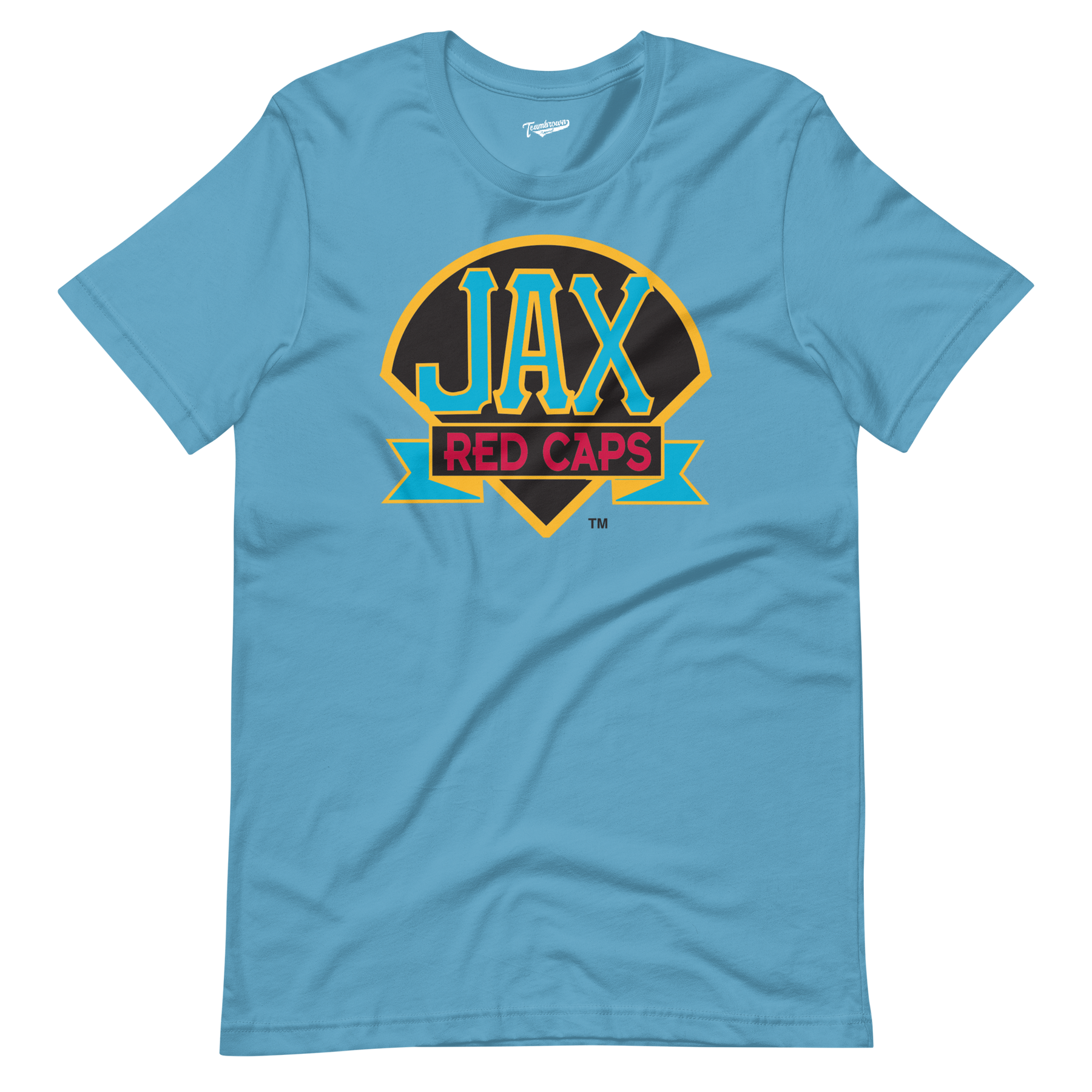 Jacksonville Red Caps - Unisex T-Shirt
Normally a member of the Negro Southern League, a black minor league, the franchise attained a major league status in 1938 when they joined the Negro American League. After their initial season in the more prestigious league, the franchise moved to Cleveland and played in the league as the Cleveland Bears for two seasons, 1939-1940, before returning to Jacksonville.
The club remained in the Negro American League until July 1942, when they dropped out of league play. Alonzo Mitchell, who had skippered the team in their first season in the league, was on hand to watch the end of their flirtation with the Negro American League.
Source: James A. Riley, The Biographical Encyclopedia of the Negro Baseball Leagues, New York: Carroll & Graf Publishers, Inc., 1994.
Officially Licensed by the Negro Leagues Baseball Museum, Kansas City, Mo.