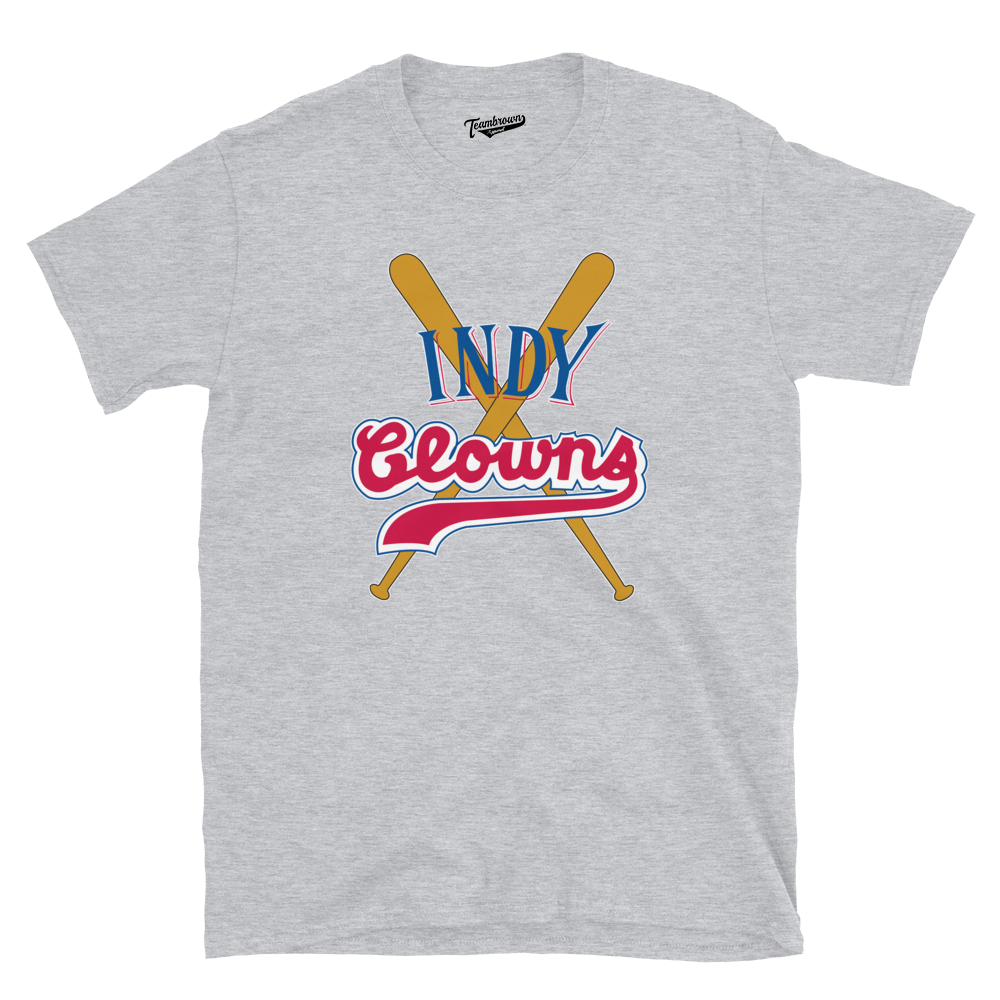 Indianapolis Clowns - Unisex T-Shirt
The franchise began as the Miami Giants and evolved into the Ethiopian Clowns before landing in Indianapolis.
Among the notable players were cross handed hitting shortstop named Hank Aaron, who would show some of the early greatness that would lead to a legendary career. 
The team was also known for three female players, Toni Stone, Mamie "Peanut" Johnson and Connie Morgan.
Officially Licensed by the Negro Leagues Baseball Museum, Kansas City, Mo.