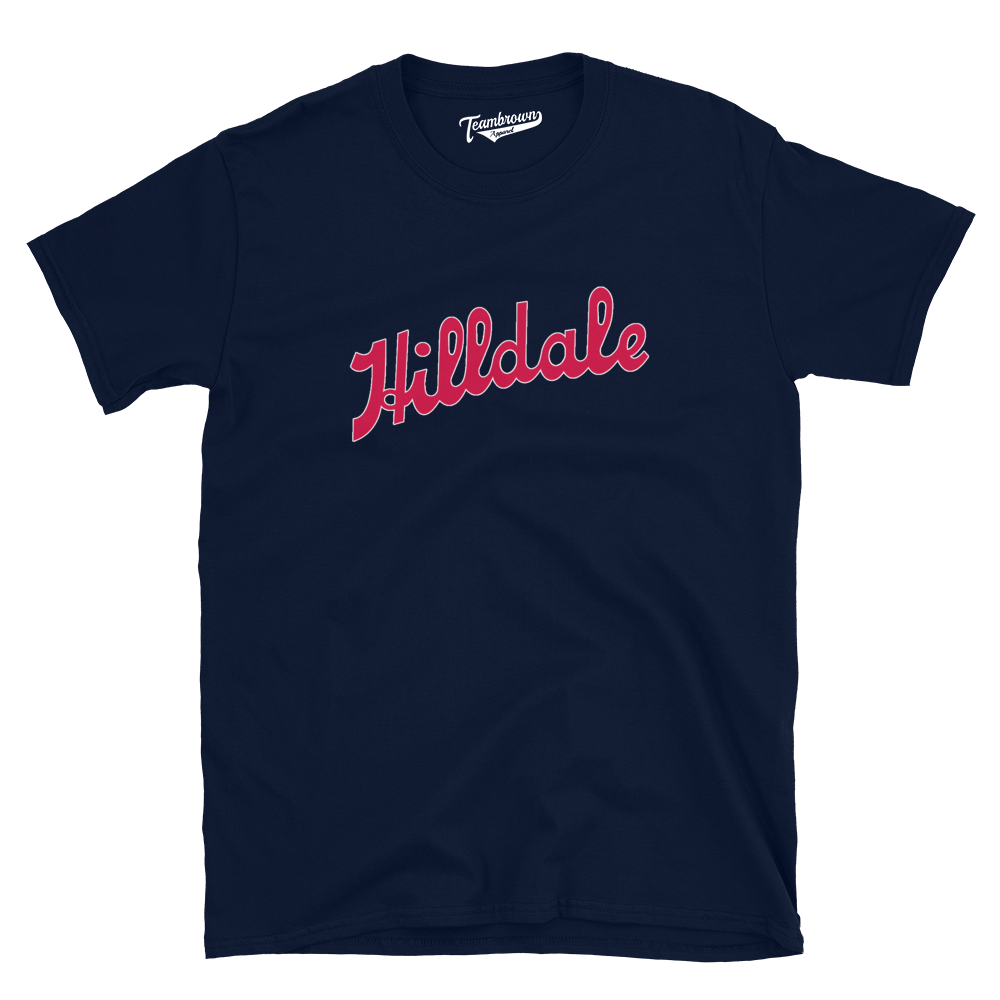 Hilldale Giants - Unisex T-Shirt
This ballclub began as a boys' team in 1910 but became a professional-level club in 1916. In 1917 they had Spot Poles and Bill Pettus in the lineup and posted a record of 23-15-1. For postseason exhibitions against major leaguers they added Smokey Joe Williams, Louis Santop, Dick Lundy, and other "ringers" to the lineup. The next year, 1918, they improved the quality of their team considerably and became competitive with any team in the East.
In 1923 they became a charter member of the Eastern Colored League, and won the first of three pennants with records of 32-17 and 47-13. The latter two years, they played in the first two Negro World Series between their league and the more established Negro National League. After losing the first Series to the Kansas City Monarchs in 1924, they defeated the Monarchs in a rematch between the same two teams in 1925, to claim the first (and only) World Series victory by an Eastern Colored League team.
After the dissolution of the Eastern Colored League early in the 1928 season, the ballclub joined the American Negro League in 1929, which was essentially the same league with a new name. That league also folded, after only one season, and Hilldale played as an independent team for the next two seasons.
The franchise was sold to John Drew, who owned a bus line from Darby to Philadelphia, in 1929 and he called the team the Darby Daisies, but to the public, the team remained Hilldale. Under Drew's direction the club faltered, and in 1932 Ed Bolden resumed control. He and manager Judy Johnson tried one more effort for financial stability by joining the East-West League, but both the league and the franchise folded in the throes of the Depression.
Source: James A. Riley, The Biographical Encyclopedia of the Negro Baseball Leagues, New York: Carroll & Graf Publishers, Inc., 1994.
Officially Licensed by the Negro Leagues Baseball Museum, Kansas City, Mo.