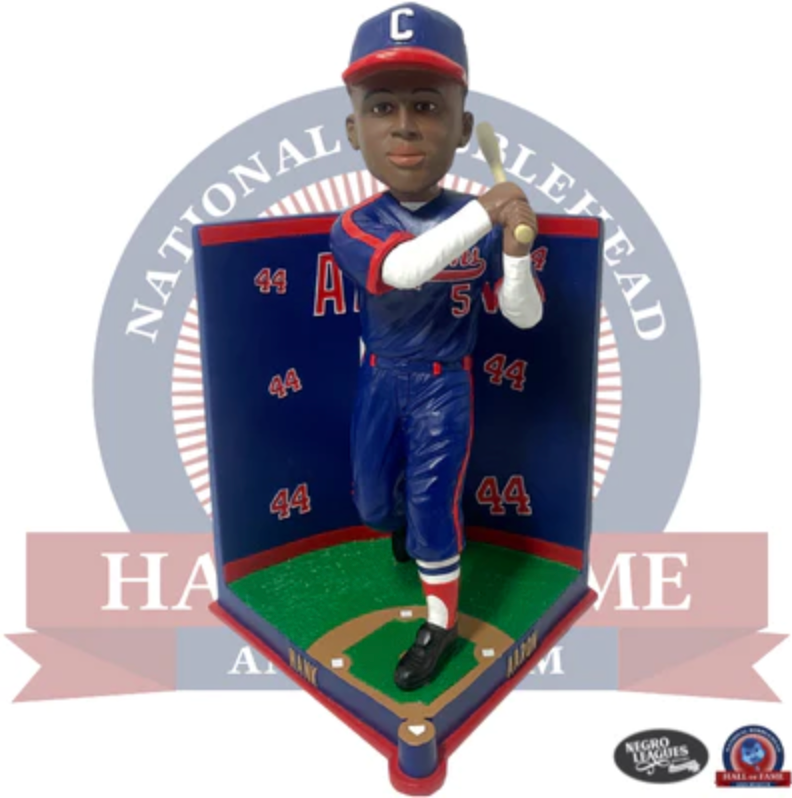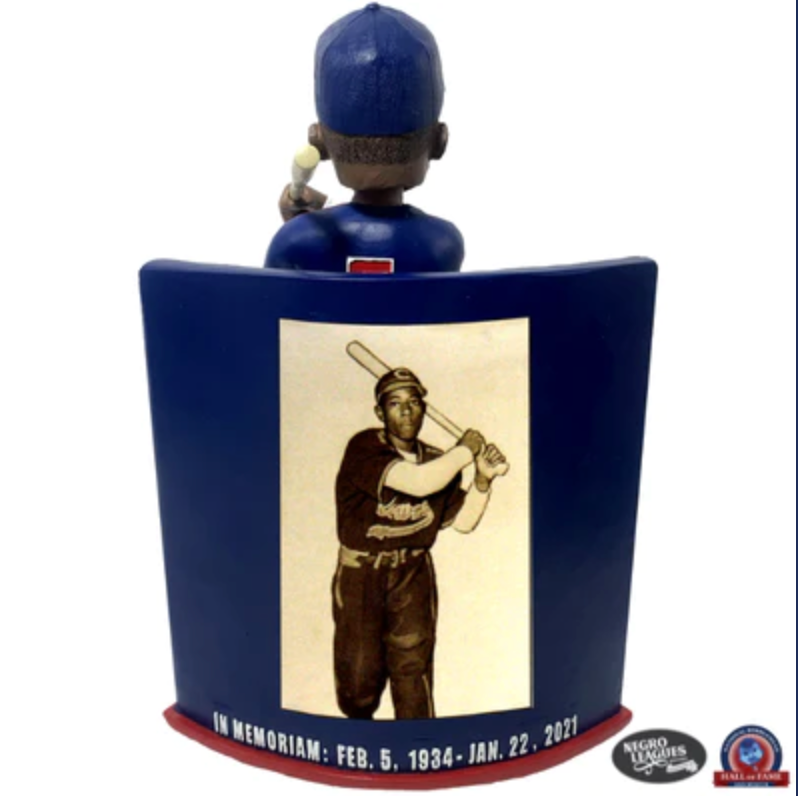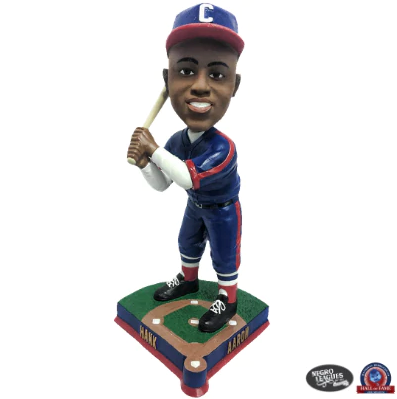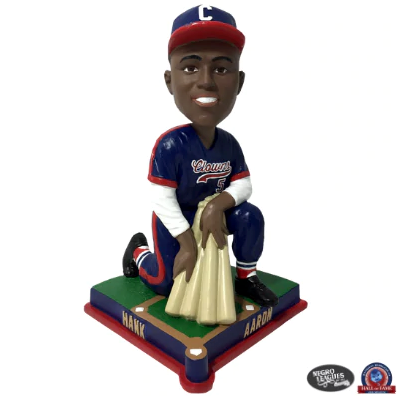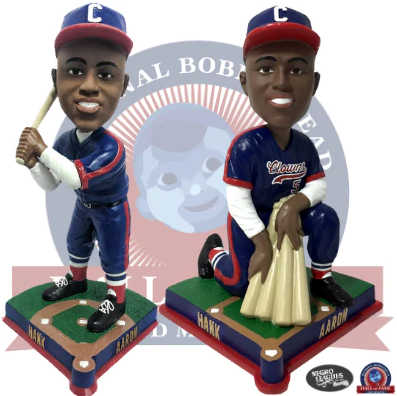 Hank Aaron - Indianapolis Clowns Bobbleheads
Bobbleheads are high quality and produced by the National Bobblehead Hall of Fame and Museum in conjunction with NegroLeaguesHistory.com

These two bobbleheads are part of the series honoring and celebrating Negro League stars and feature Hank Aaron in his Indianapolis Clowns jersey from 1952.
Hank Aaron Bobblehead
The batting bobblehead features Aaron's unique cross-handed grip. Aaron grew up batting cross-handed, a grip not changed until he began his minor league career with the Eau Claire Bears in 1952. Aaron credited that grip with developing his legendary quick wrists allowing him to wait on pitches longer than a mortal baseball player.
The bobbleheads are authorized by Hank Aaron.
Officially Licensed by the Negro Leagues Baseball Museum, Kansas City, Mo.