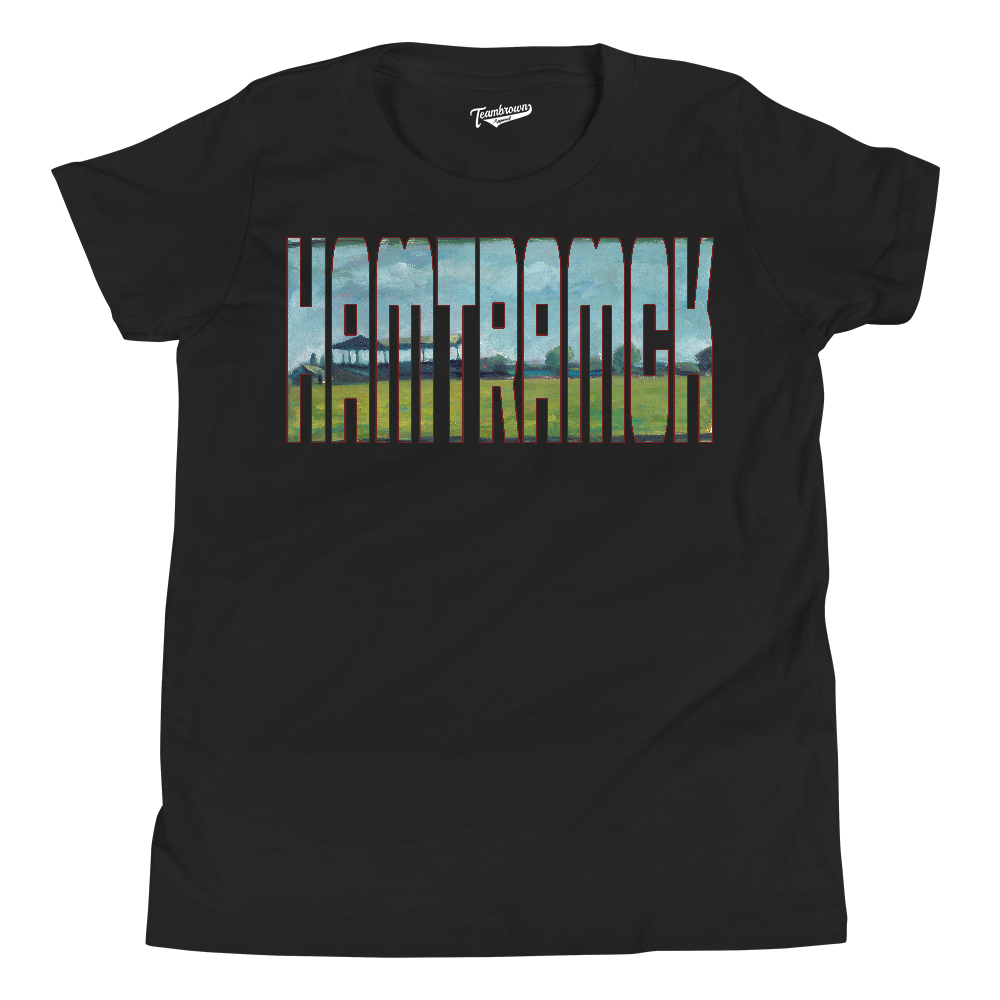 Hamtramck Stadium by Andy Brown - Kids T-Shirt
Hamtramck Stadium - Home of the Detroit Wolves and Detroit Stars
In 2019, British Artist Andy Brown became the first to paint all 30 MLB ballparks live during a single season. To date he has painted over 90 ballparks, in 9 countries, all within 9 innings. This collection celebrates the Baseball Cathedrals of the Negro Leagues.
Within his work he aims to capture the atmosphere and experience of the ballpark along with their importance to our collective identity, history and culture.
His work has received recognition from the BBC, ESPN, MLB Network, Fox Sports, Buckingham Palace and others. It is also held in the collections of museums, teams, fans and art lovers worldwide - t

here is also a question about his work in the board game Trivial Pursuit.
Graphic Design by Jillian Brown.