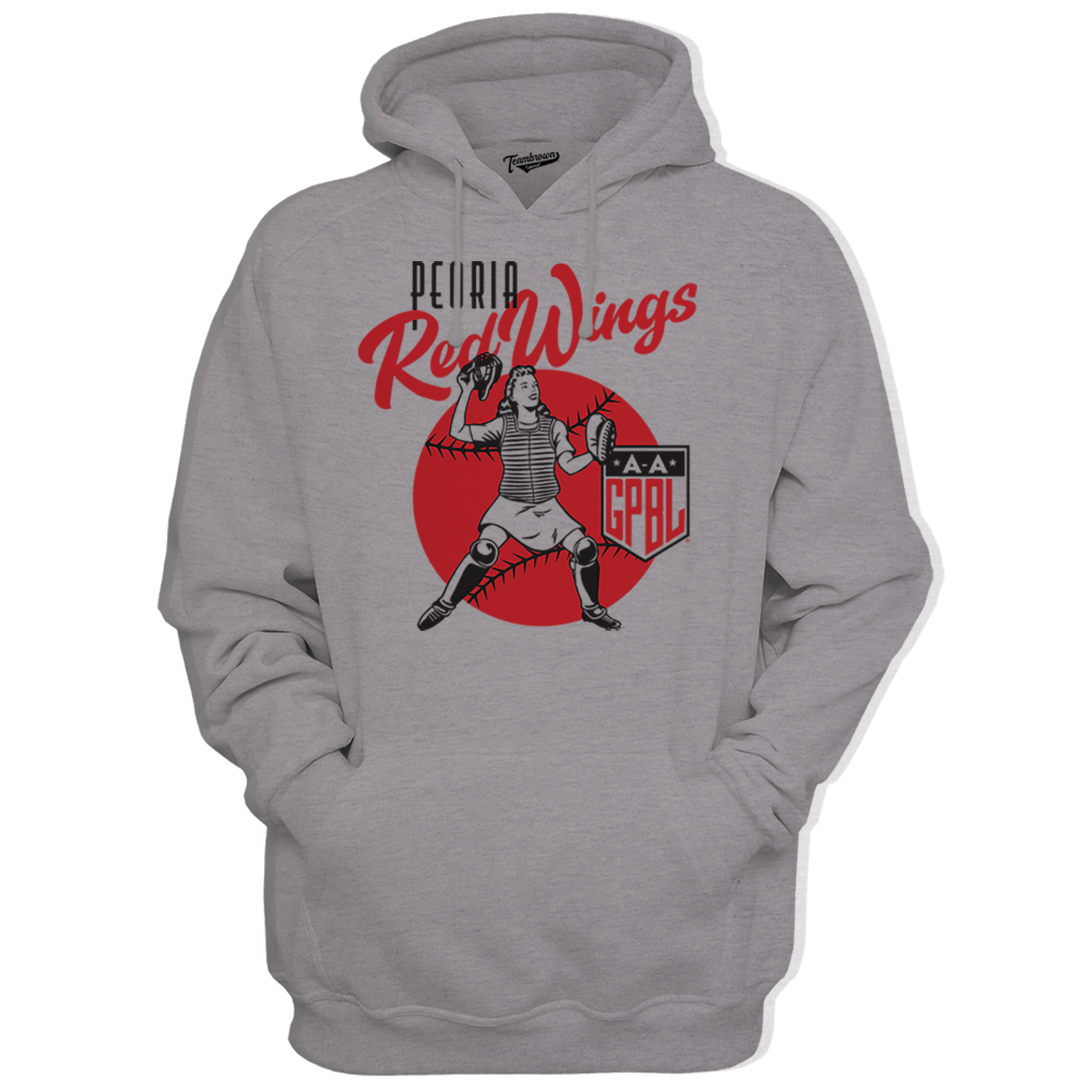 Diamond - Peoria Redwings Unisex Premium Hoodie
Celebrating the Women of the Diamond - Peoria Red Wings - All American Girls Professional Baseball League (AAGPBL) who played in 1946-1951.
Notable players included Doris Barr, Dorothy Mueller, and Mary Nesbitt. 
Terry Donahue, a former player for the Peoria Redwings and Pat Henschel, who were featured in the Netflix documentary, "A Secret Love," which chronicled their 72-year relationship.
Officially Licensed by the AAGPBL - Players Association, Inc.