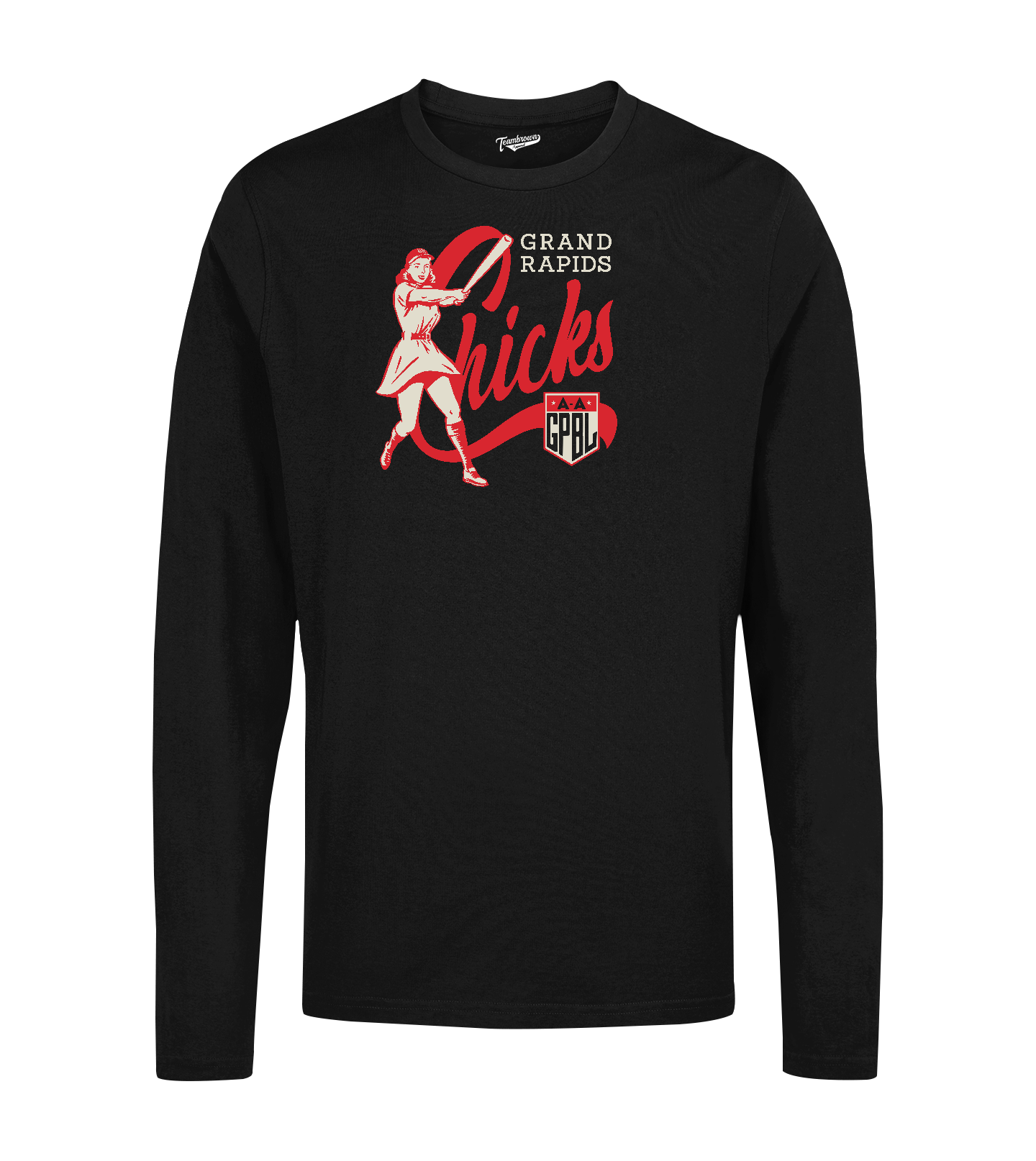 Diamond - Grand Rapids Chicks - Unisex Long Sleeve Crew T-Shirt
Celebrating the Women of the Diamond - Grand Rapids Chicks - All American Girls Professional Baseball League (AAGPBL) who played in 1945-1954.
The Grand Rapids Chicks played from 1945-1954 winning championships in 1947 and 1953. The team played at South High School and Bigelow Field.
The team began play in Milwaukee, but could not compete for sales with the Brewers and moved to Grand Rapids after winning the Championship in 1944.