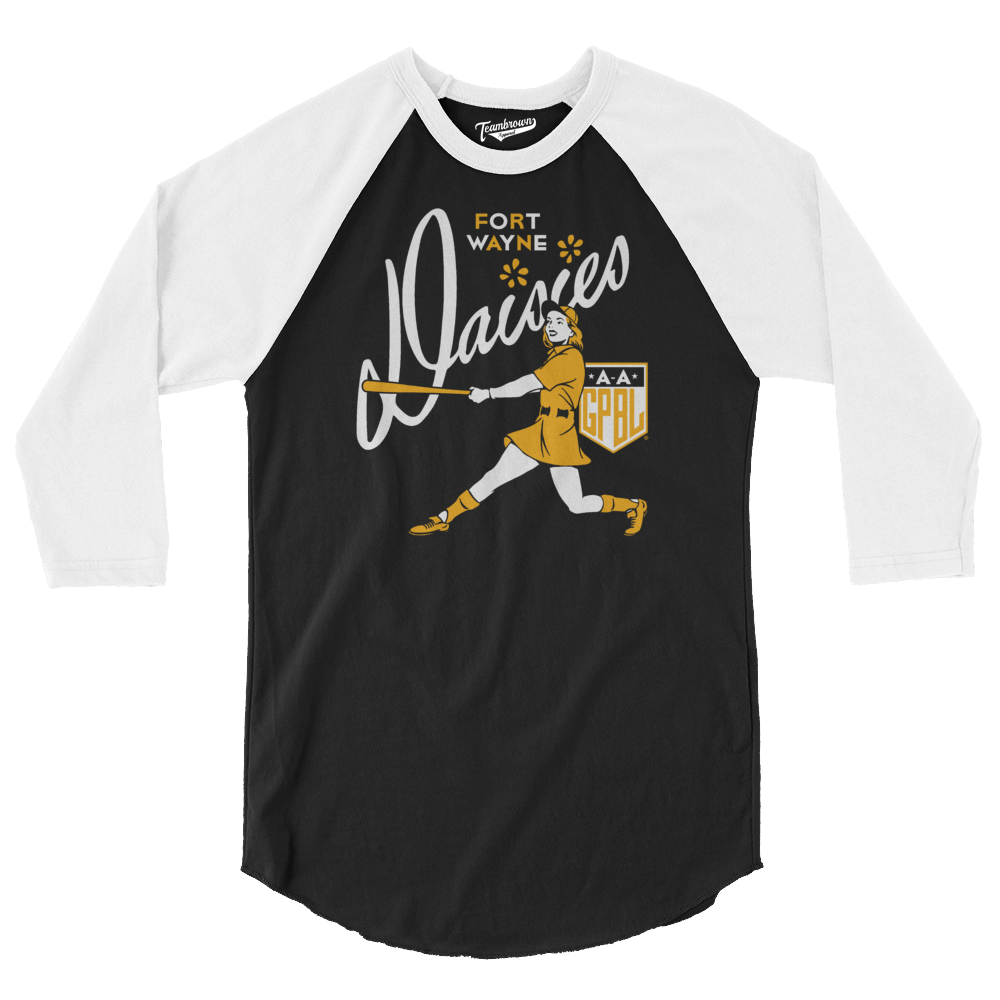 Diamond - Fort Wayne Daisies - Unisex Baseball Shirt
Celebrating the Women of the Diamond - Fort Wayne Daisies - All American Girls Professional Baseball League (AAGPBL) who played in 1945-1954.
The Fort Wayne Daisies played from 1945-1954 at North Side High School and then Memorial Park. The team replaced the Millerettes and went 62-47 and finished behind the Rockford Peaches in their debut season.
The Daisies featured players Betty Foss, Joanne Weaver, Helen Callaghan, and Dorothy Schroeder.
Officially Licensed by the AAGPBL - Players Association, Inc.