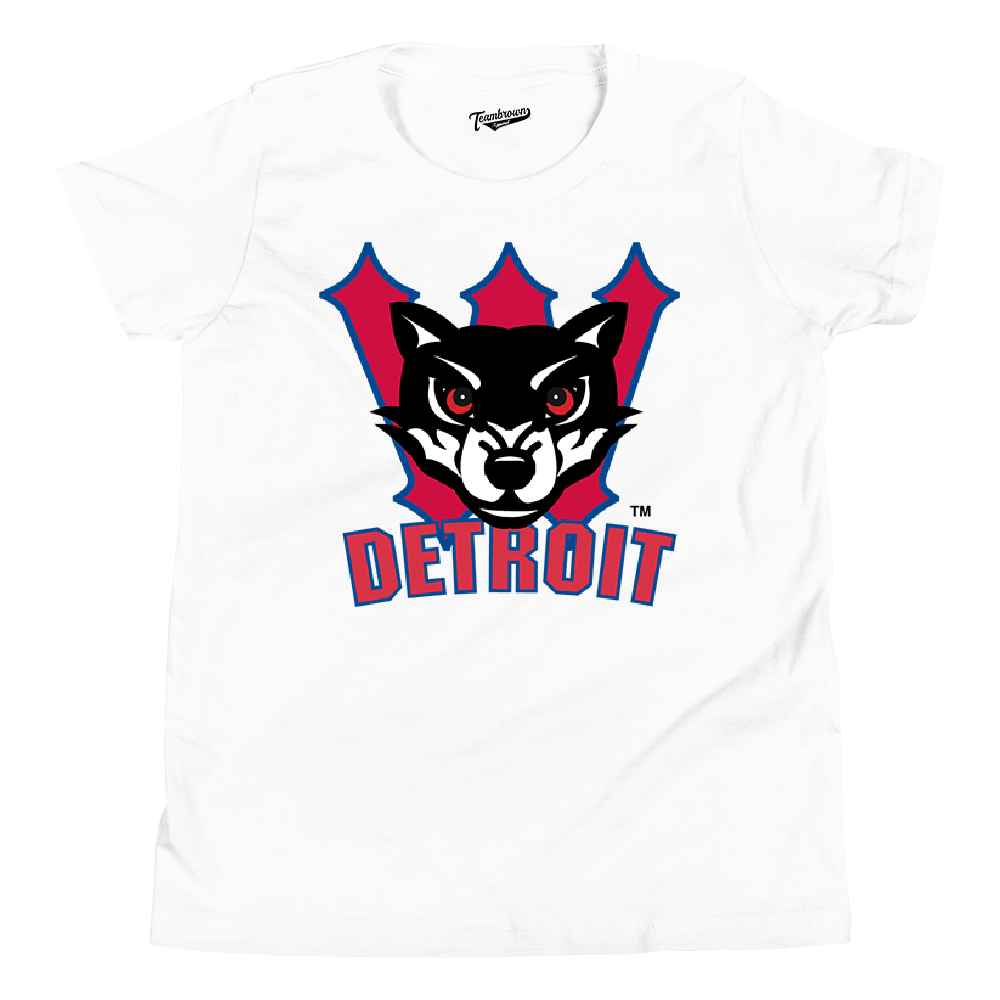 Detroit Wolves - Kids T-Shirt
1932 season. They played at Hamtramck Stadium with their fellow Detroit team the Stars. The team was owned by Cum Posey, who was also the owner of the Homestead Grays. 
Among their players were Willie Wells, Cool Papa Bell, Mule Suttles, Quincy Trouppe, Ted Trent, Ray Brown and Judy Johnson. 
Officially Licensed by the Negro Leagues Baseball Museum, Kansas City, Mo.