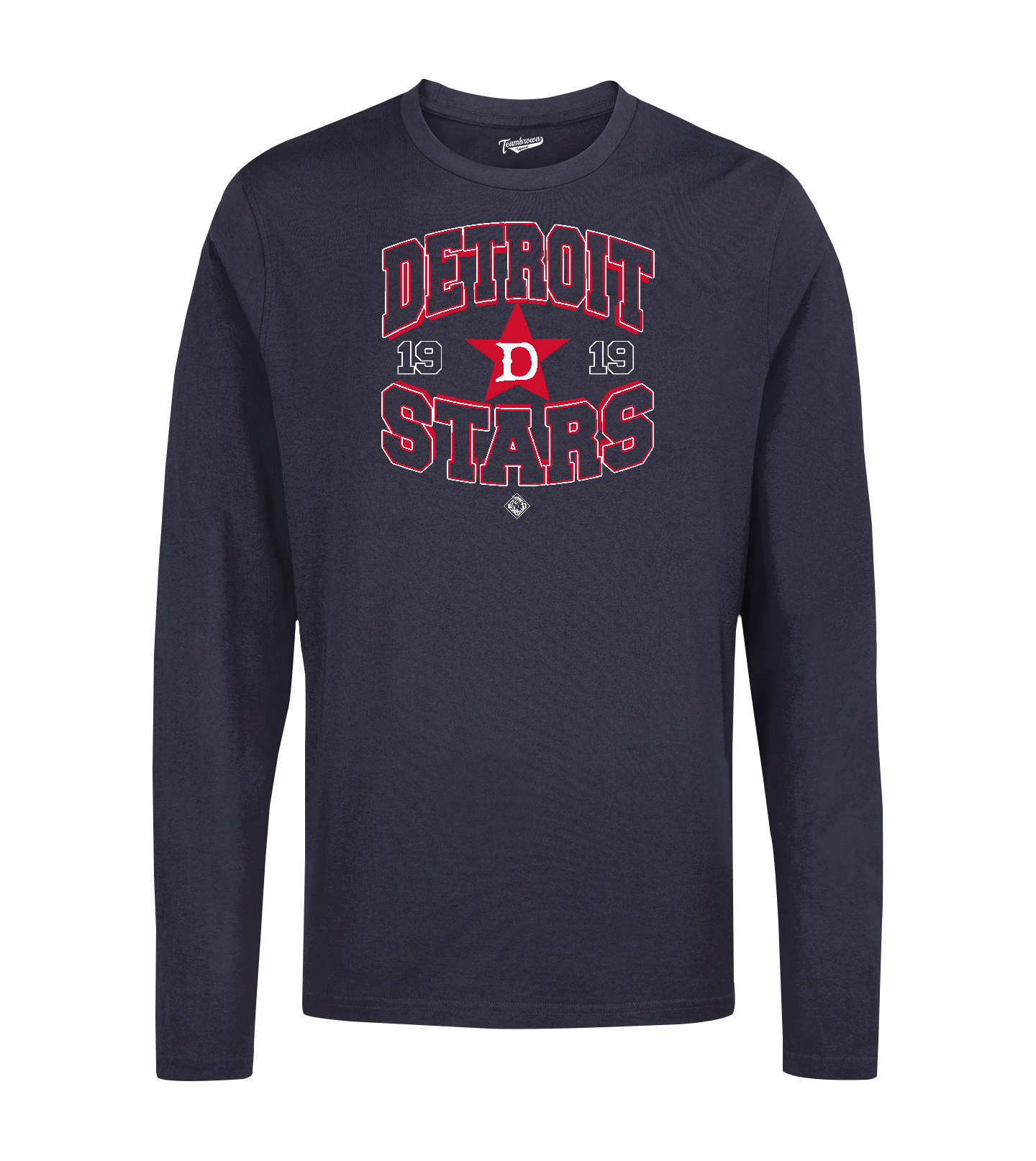 Detroit Stars 1919 - Long Sleeve
Organized in 1919, the franchise fielded a team of outstanding players that defeated Rube Foster's Chicago American Giants in a showdown series and were in all probability the best team in the West that season. They became a charter member in the Negro National League in 1920 and remained an annual entry until the league's demise after the 1931 season.
Afterward the Motor City made two efforts to reprieve the Stars' legacy by entering franchises in the inaugural season of new leagues, the Negro National League in 1933 and the Negro American League in 1937.
Source: James A. Riley, The Biographical Encyclopedia of the Negro Baseball Leagues, New York: Carroll & Graf Publishers, Inc., 1994.
Officially Licensed by the Negro Leagues Baseball Museum, Inc., Kansas City, MO.