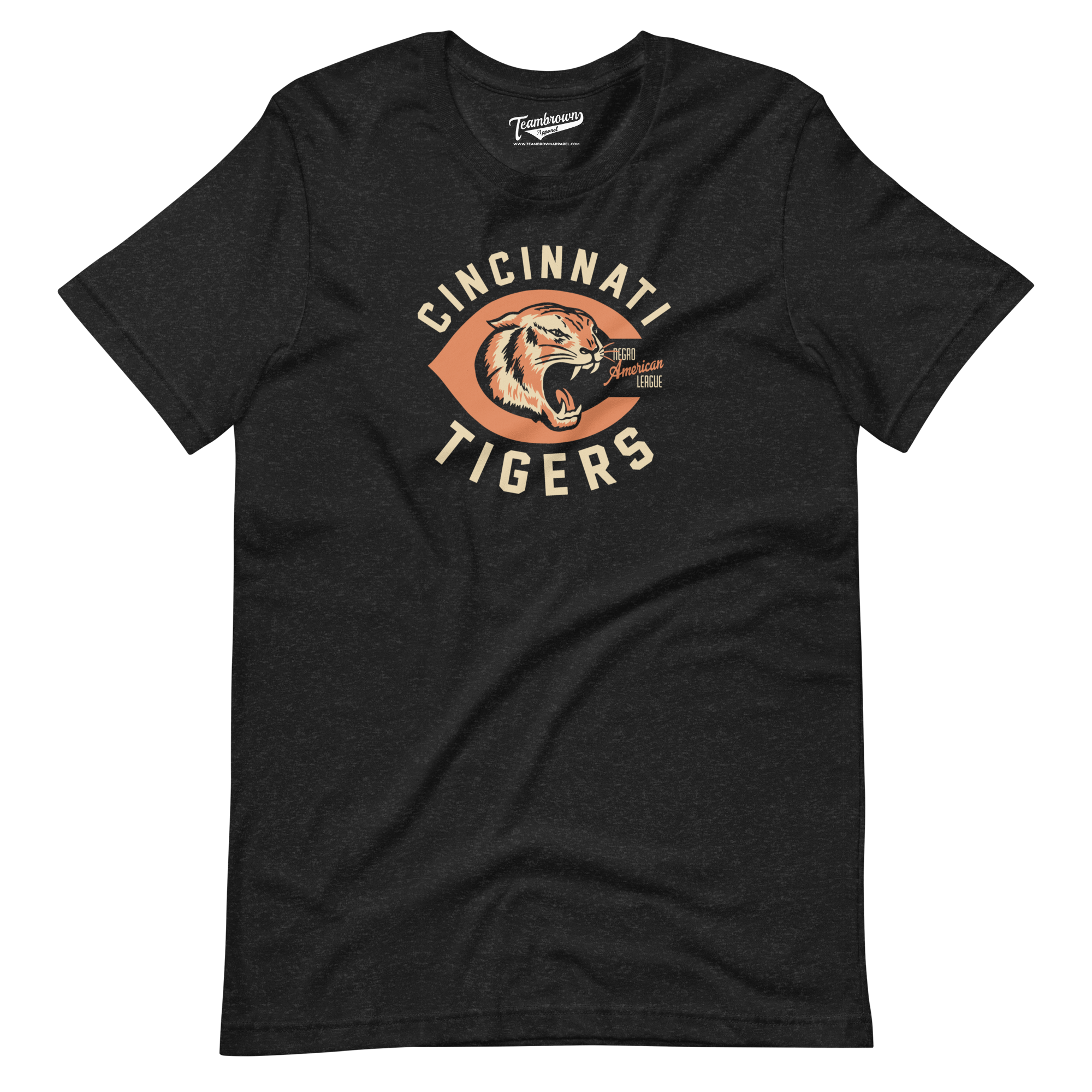 Cincinnati Tigers - T-Shirt
Cincinnati Tigers
The club was founded in 1934 by DeHart Hubbard, who was the first African American to win an individual Olympic Gold medal for the long jump in the 1934 Olympic Games. 
The team played in both the Negro Southern League and the Negro American League, and counted Ted Radcliffe, Porter Moss, Ducky Davenport, Porter Moss, and Rainey Bibbs among their start players.


Officially Licensed by the Negro Leagues Baseball Museum, Kansas City, Mo.