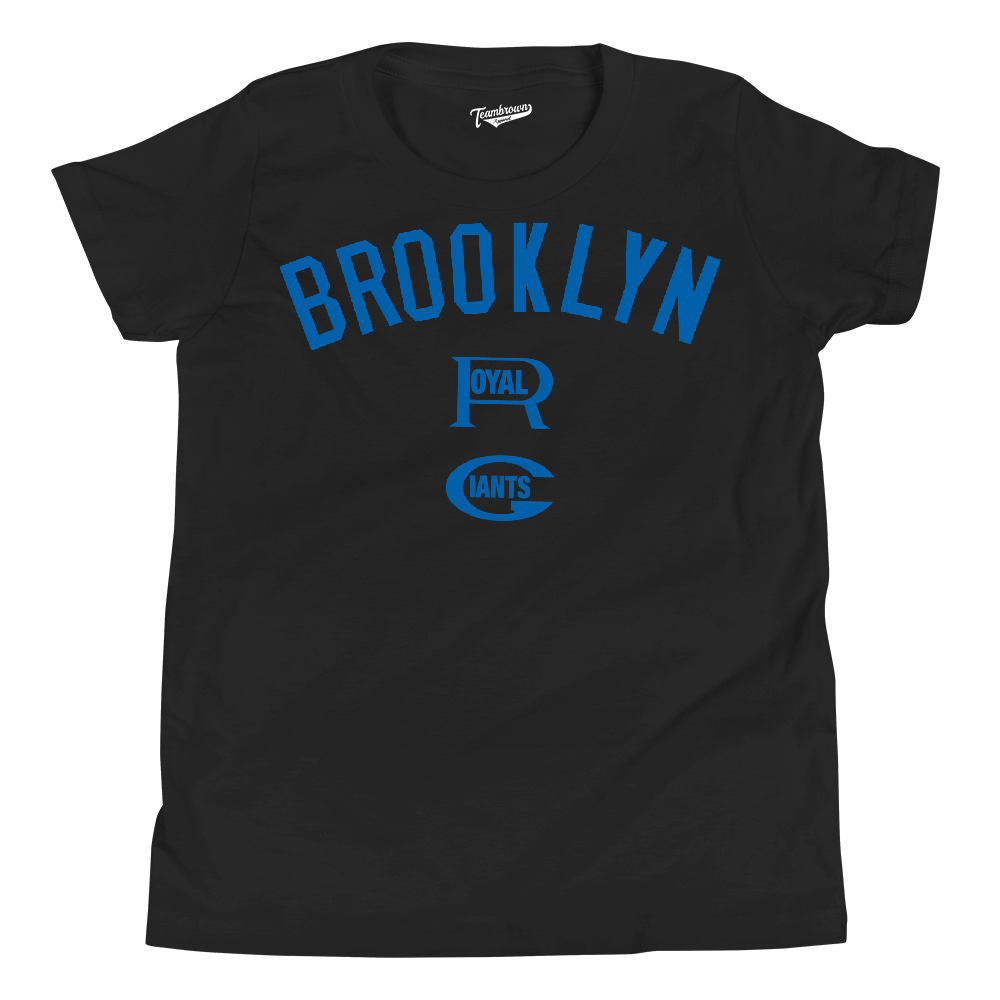 Brooklyn Royal Giants Kids T-Shirt
Can't make it to the Museum this year - you can now purchase a shirt with the official NLBM Logos right here!
Organized in 1905 by John Connors, the portly black owner of the Brooklyn Royal Cafe, they were one of the best ball clubs in the East during the first decade of the century, and claimed eastern championships in 1909, 1910, 1914, and 1916. In 1914 they lost a challenge playoff against the western champion Chicago American Giants.
Before the onset of World War I, Connors sold the team to Nat Strong, a white booking agent in New York City. He was a good promoter and was a powerful figure in black baseball. When the Eastern Colored League was organized in 1923, the Royals became charter members, finishing third with an even .500 winning percentage, their highest finish during their stay in the league. After dropping to the second division in 1924-1925, they dropped to the cellar for the next two seasons, and dropped out of the league after the 1927 season.
They continued as an independent team and in 1933 were an associate member of the Negro National League, but after Strong died of a heart attack, the quality of both the administration of the team and the level of play dropped below major league standards, and during the late 1930s and afterward they played mostly against white semi-pro teams.
Source: James A. Riley, The Biographical Encyclopedia of the Negro Baseball Leagues, New York: Carroll & Graf Publishers, Inc., 1994.
Officially Licensed by the Negro Leagues Baseball Museum, Kansas City, Mo.