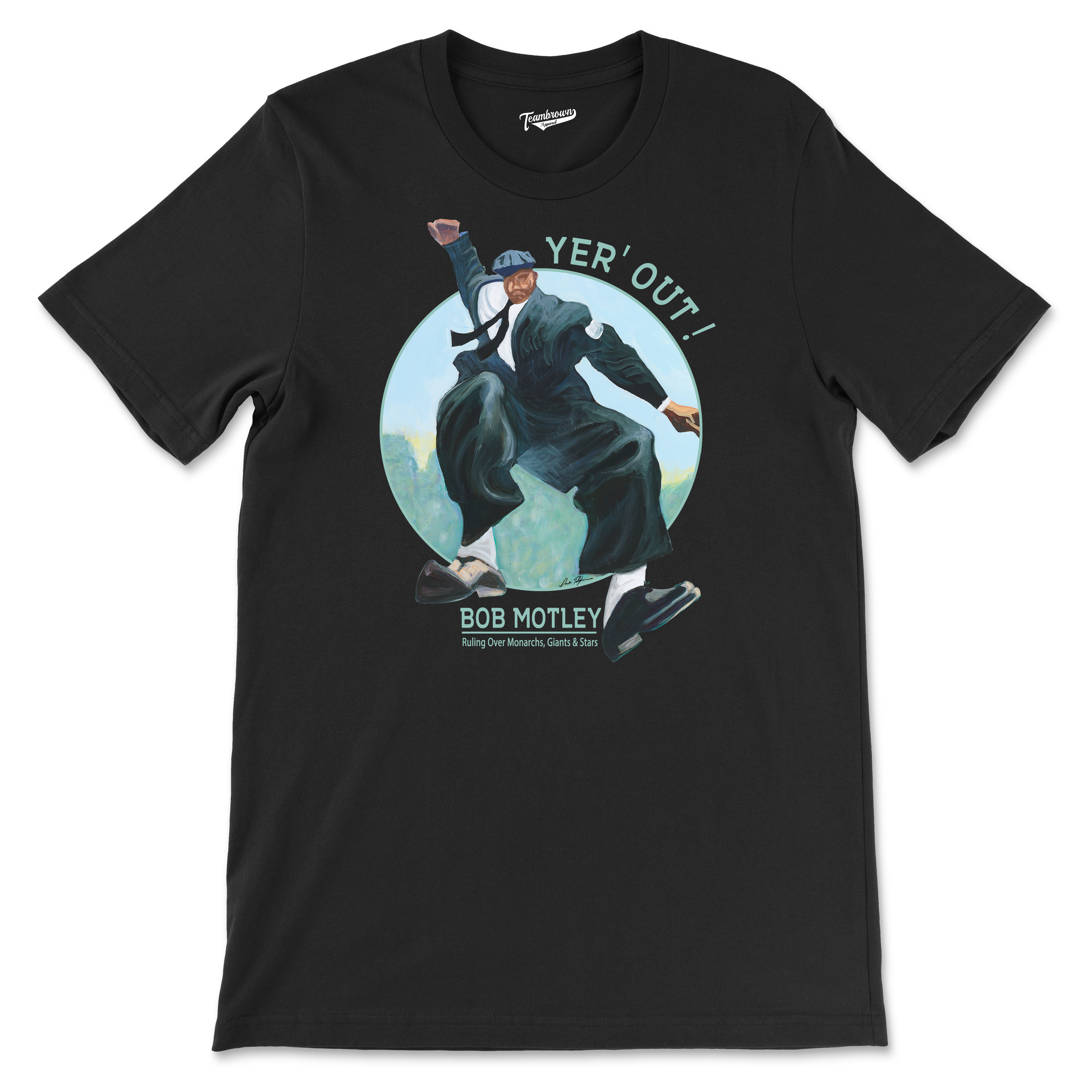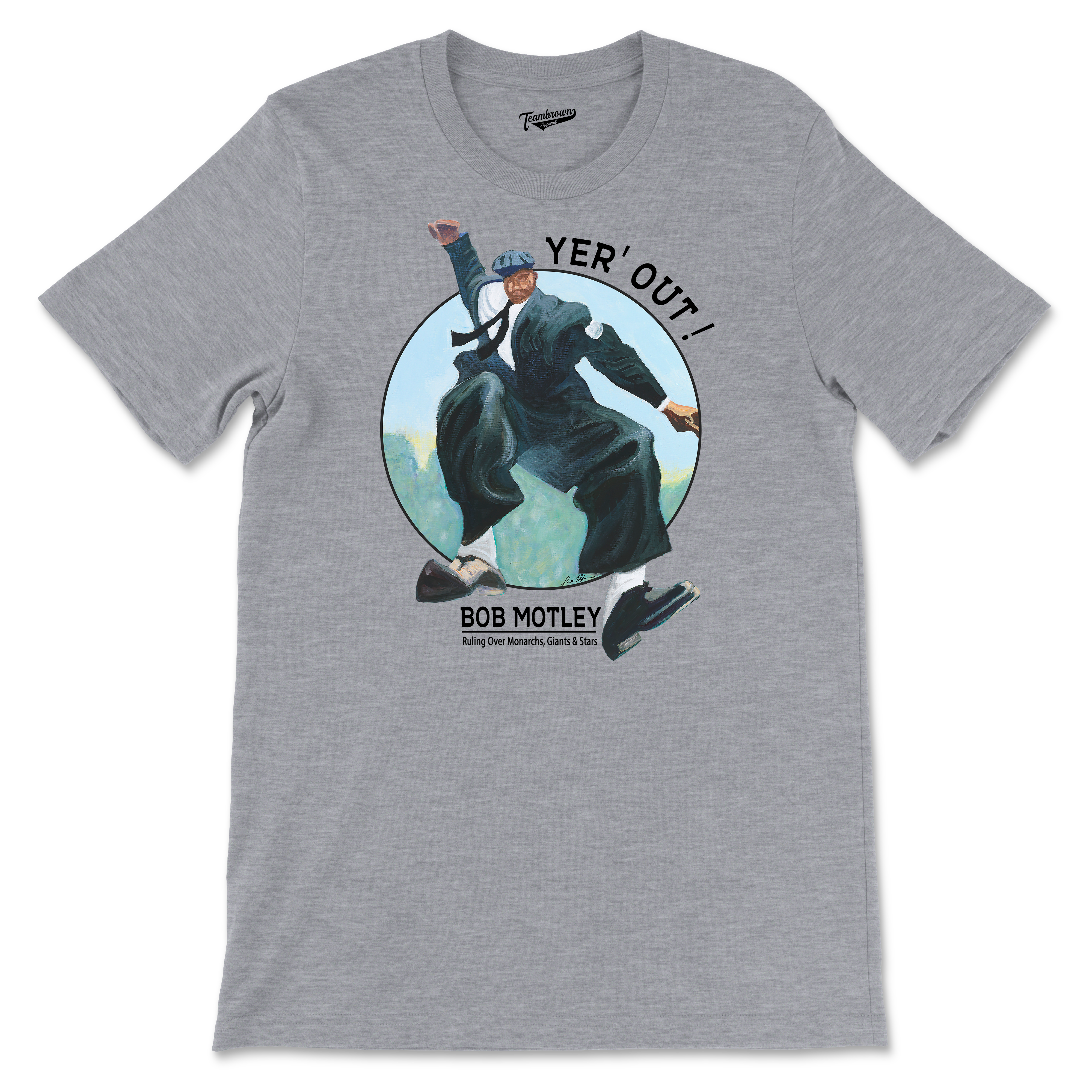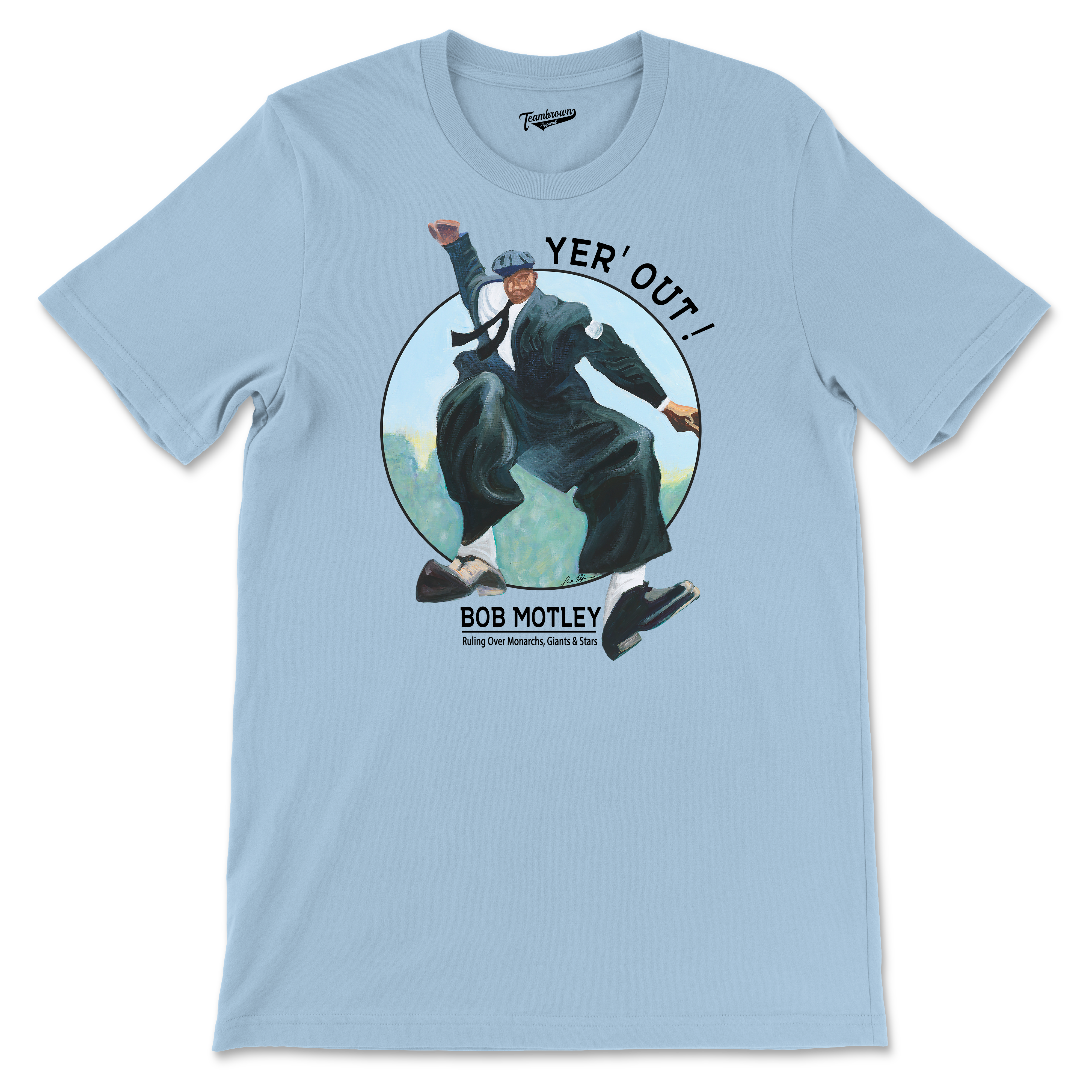 Bob Motley - Yer' Out! - Unisex T-Shirt
Yer' Out by Dane Tilghman
Teambrown Apparel and Bob Motley have joined forces to bring the legend to another medium by celebrating the unique style and flair that was Bob Motley.
This design by Dane Tilghman who brings his unique style incorporating his artwork towards new dimensions; going from realism to incorporating his own interpretations of surrealism and elongation. What better way to capture Bob Motley in action.
Officially Licensed by YABBA BIRI PRODUCTIONS, INC. and Dane Tilghman.