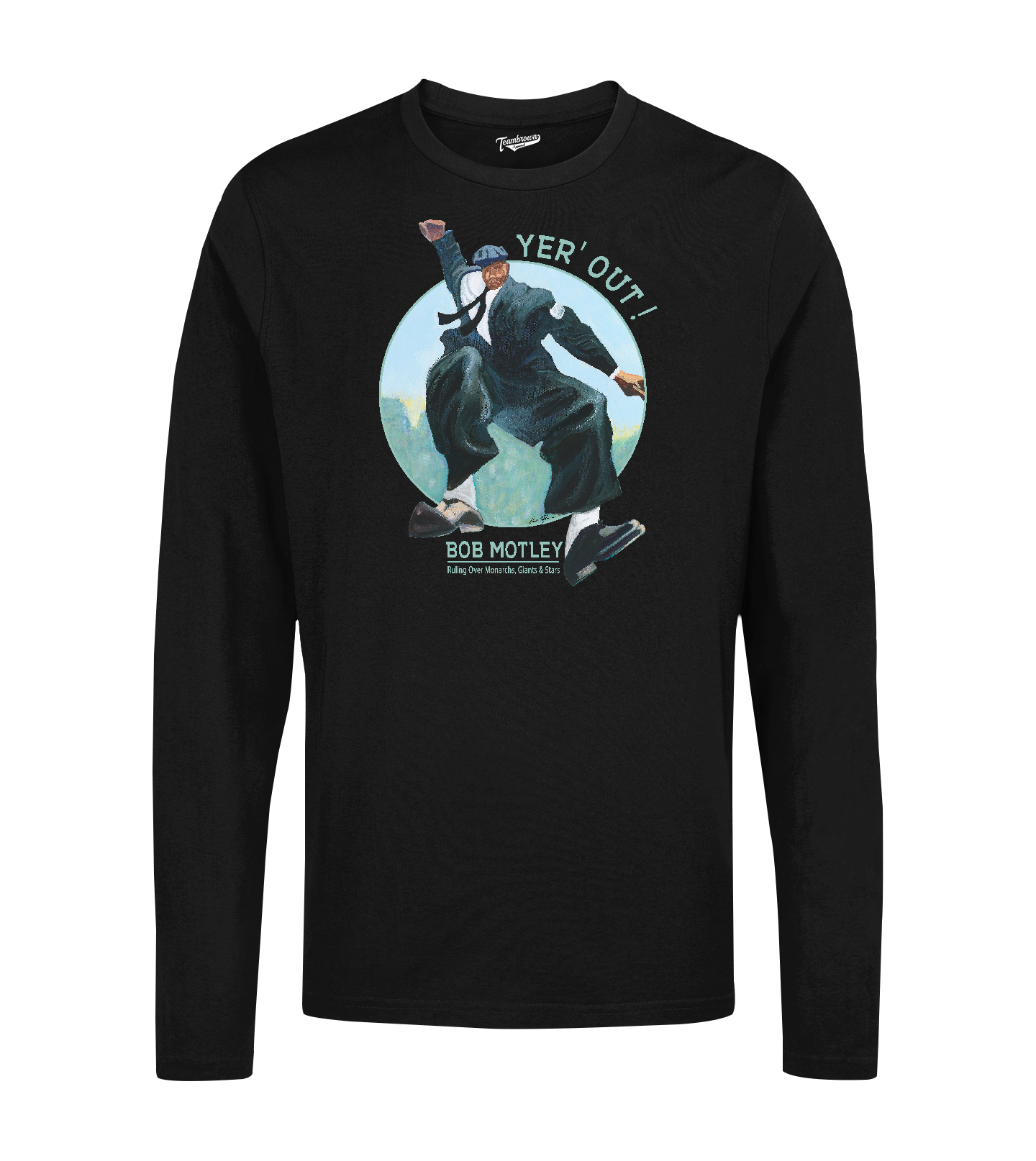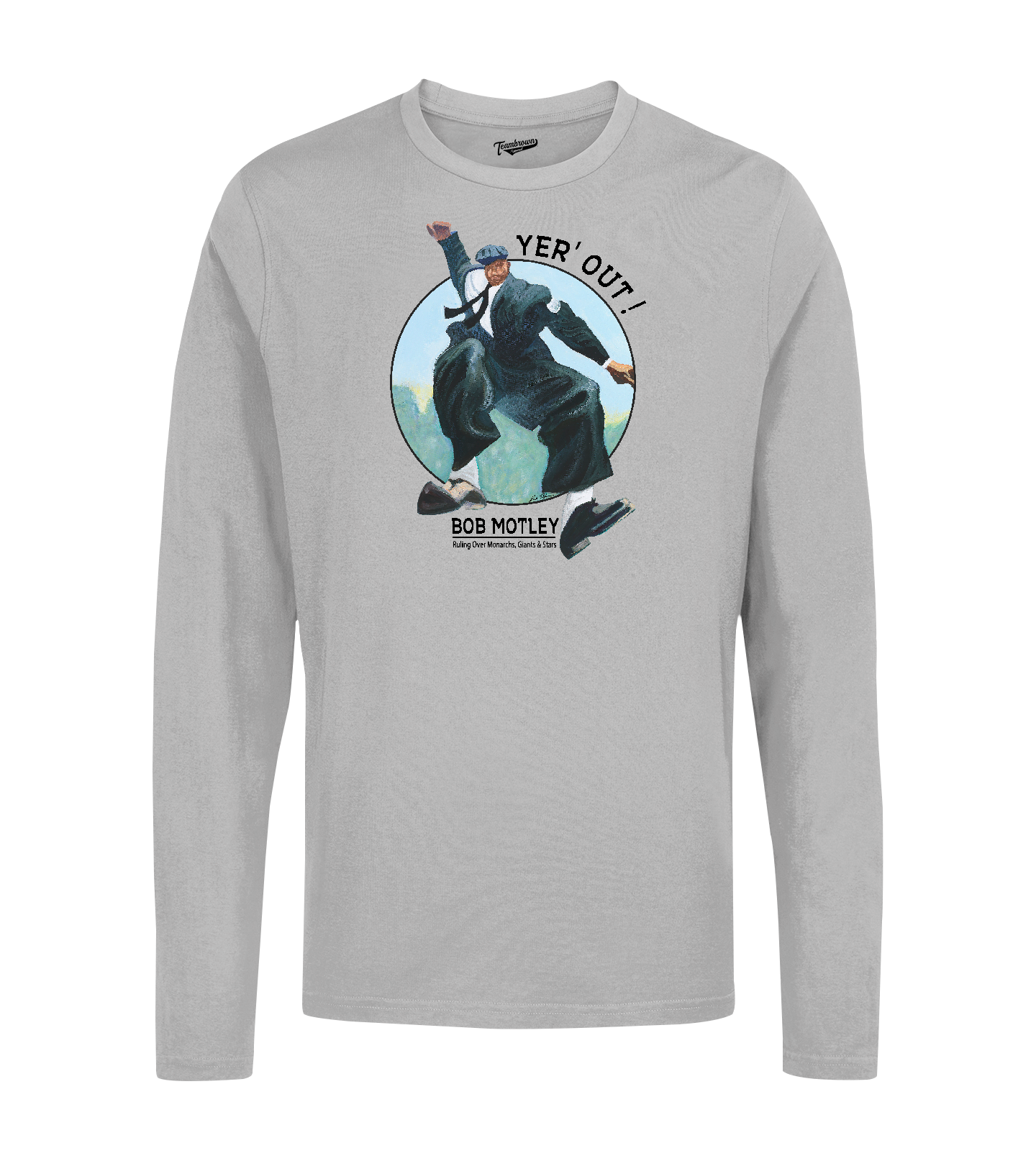 Bob Motley - Yer' Out! - Unisex Long Sleeve Shirt
TEAMBROWN APPAREL AND BOB MOTLEY
​
Have joined forces to bring the legend to another medium by celebrating the unique style and flair that was/is Bob Motley.
Our first design is by the Dane Tilghman who brings his unique style incorporating his artwork towards new dimensions; going from realism to incorporating his own interpretations of surrealism and elongation. What better way to capture Bob Motley in action.
Officially Licensed by YABBA BIRI PRODUCTIONS, INC.