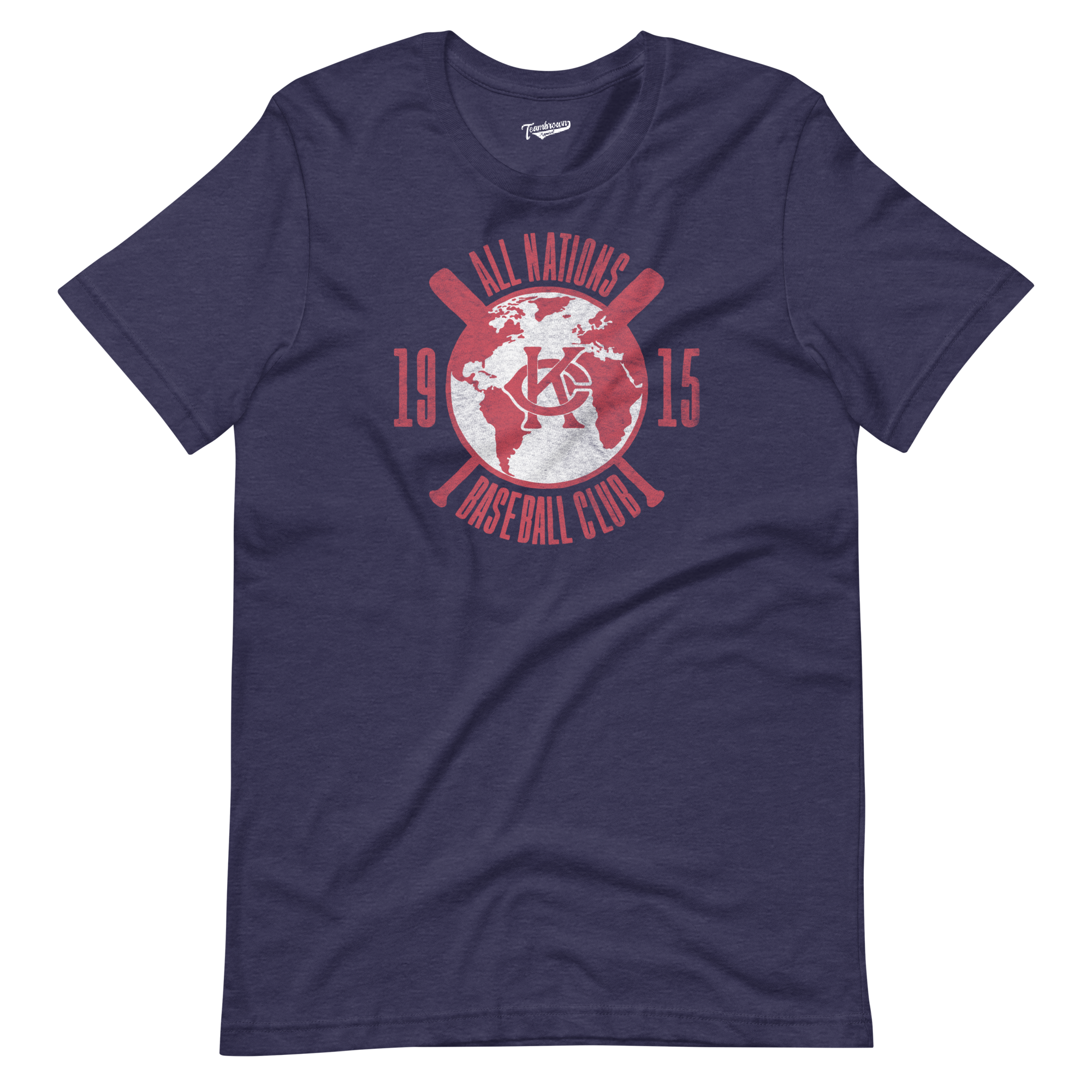 1915 - All Nations - Unisex T-Shirt
Color:
Heather Midnight Navy
All Nations
All Nations played from 1912 to 1918, 1920, 1921, and 1923 to 1925. Named because its players were from All Nations, including blacks and whites, Indians, Hawaiians, Japanese and Latin Americans.
The team was run by J.L. Wilkinson and played in Kansas City and Des Moines. Among the many notable players on the team include John Donaldson, José Méndez, Sam Crawford, Cristóbal Torriente, Newt Allen and Bullet Rogan.
Officially Licensed by the Negro Leagues Baseball Museum, Kansas City, Mo.