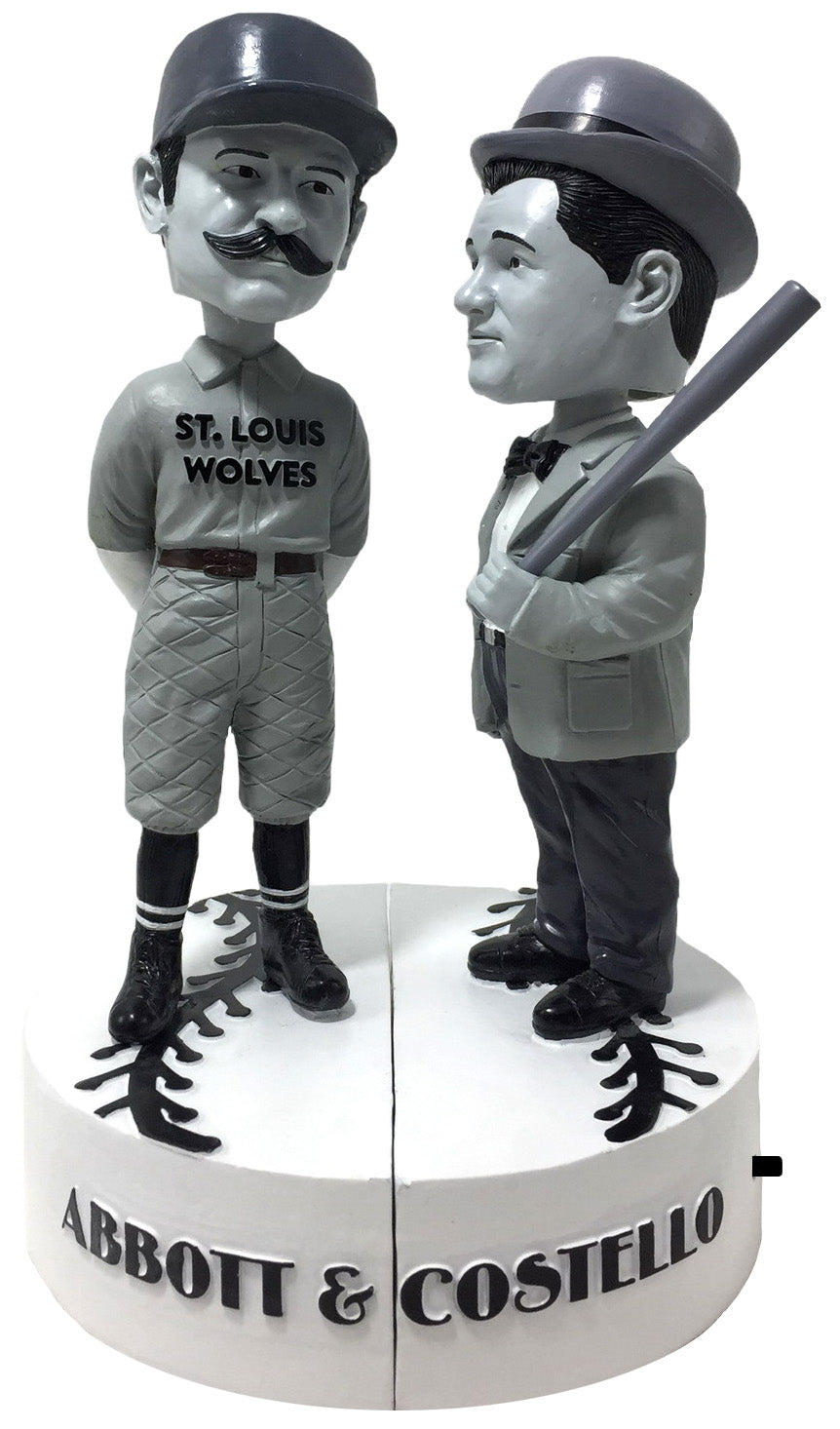 Abbott and Costello - "Who's on First?" Talking Black & White Bobblehead
Bobbleheads are high quality and produced by the National Bobblehead Hall of Fame and Museum
This bobblehead set features Abbott and Costello performing their iconic "Who's on First?" skit. The talking bobbleheads which include audio clips of the duo performing "Who's on First?" mark the first bobbleheads featuring Abbott and Costello.
Expected to ship in February 2023
Bobbleheads are high quality and produced by

 the National Bobblehead Hall of Fame and Museum

Approximately 8 inches tall

Individually numbered to only 1,938 to commemorate the 85th Anniversary of their famous "Who's on First" skit which was first heard by a national radio audience in 1938.

"Abbott & Costello" is a trademark of TCA Television Corp., Hi Neighbor and Diana Abbott Colton. Image of Bud Abbott used with the permission of Hi Neighbor and Diana Abbott Colton. Image of Lou Costello used with the permission of TCA Television Corp. © 2022 All Rights Reserved. Licensing by Unforgettable Licensing