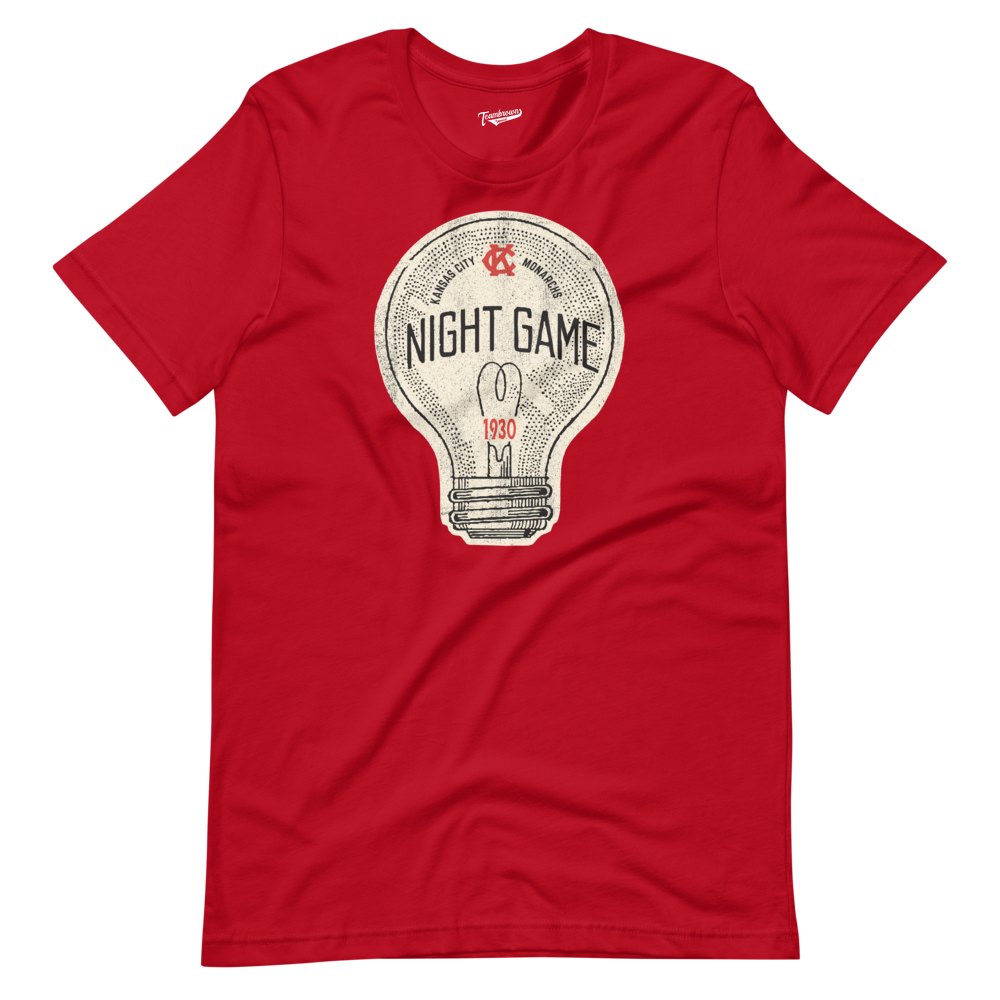 1st Night Game - KC Monarchs 1930 - Unisex T-Shirt
On August 2, 1930, the Kansas City Monarchs hosted the Homestead Grays at Muehlebach Field in Kansas City for a game under the lights. Baseball's first "Night Game".
Chet Brewer pitched for the Monarchs and "Smokey" Joe Williams for the Grays. A young Josh Gibson caught in his first game for the Grays.
Officially Licensed by the Negro Leagues Baseball Museum, Inc., Kansas City, MO.