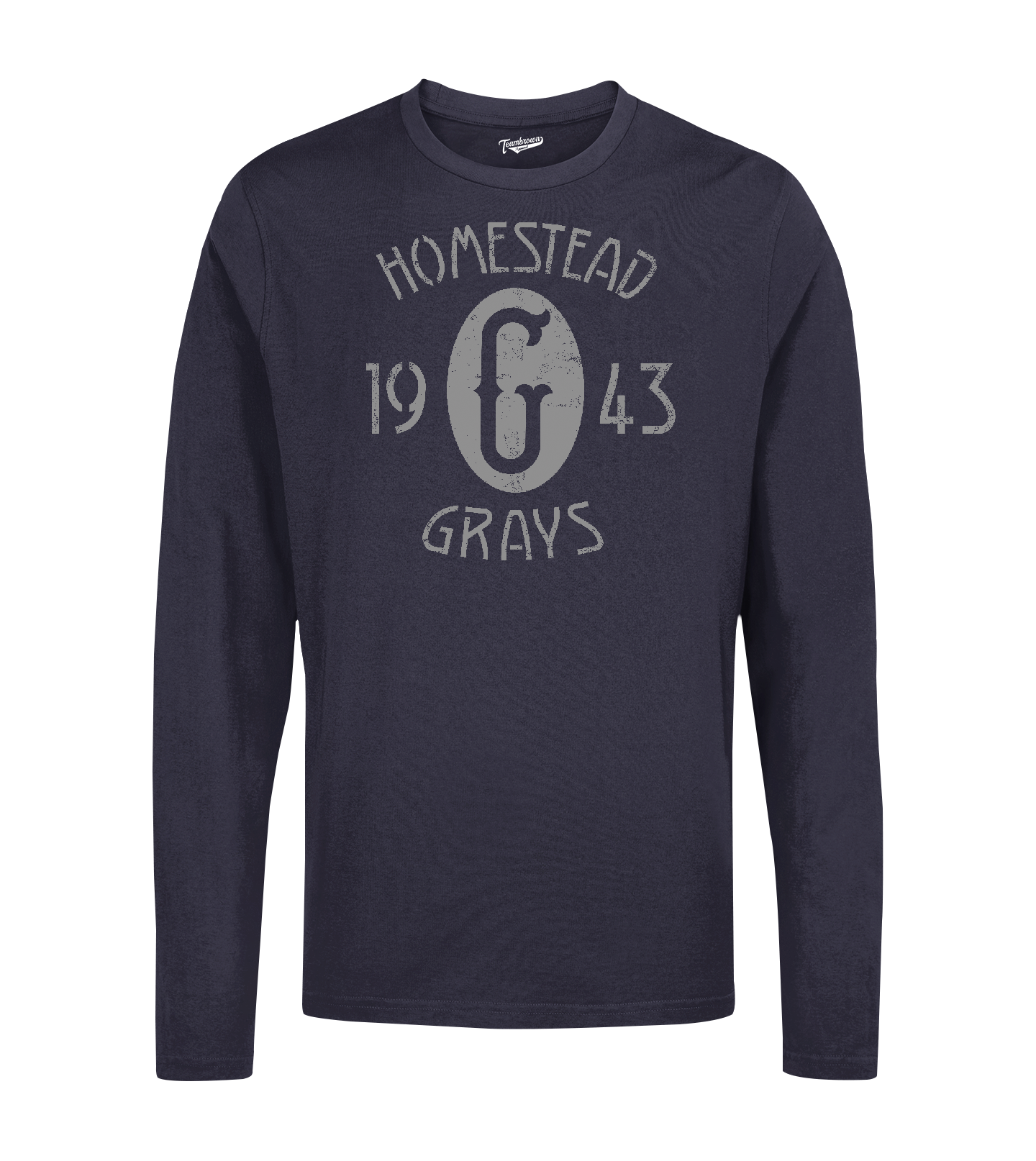 1943 Champions - Homestead Grays / Griffith Stadium - Unisex Long Sleeve T-Shirt
This collection celebrates the champions of the Negro Leagues.
This is the 1943 Homestead Grays - DC version who were led by the legendary Josh Gibson.

Officially Licensed by the Negro Leagues Baseball Museum, Kansas City, Mo.