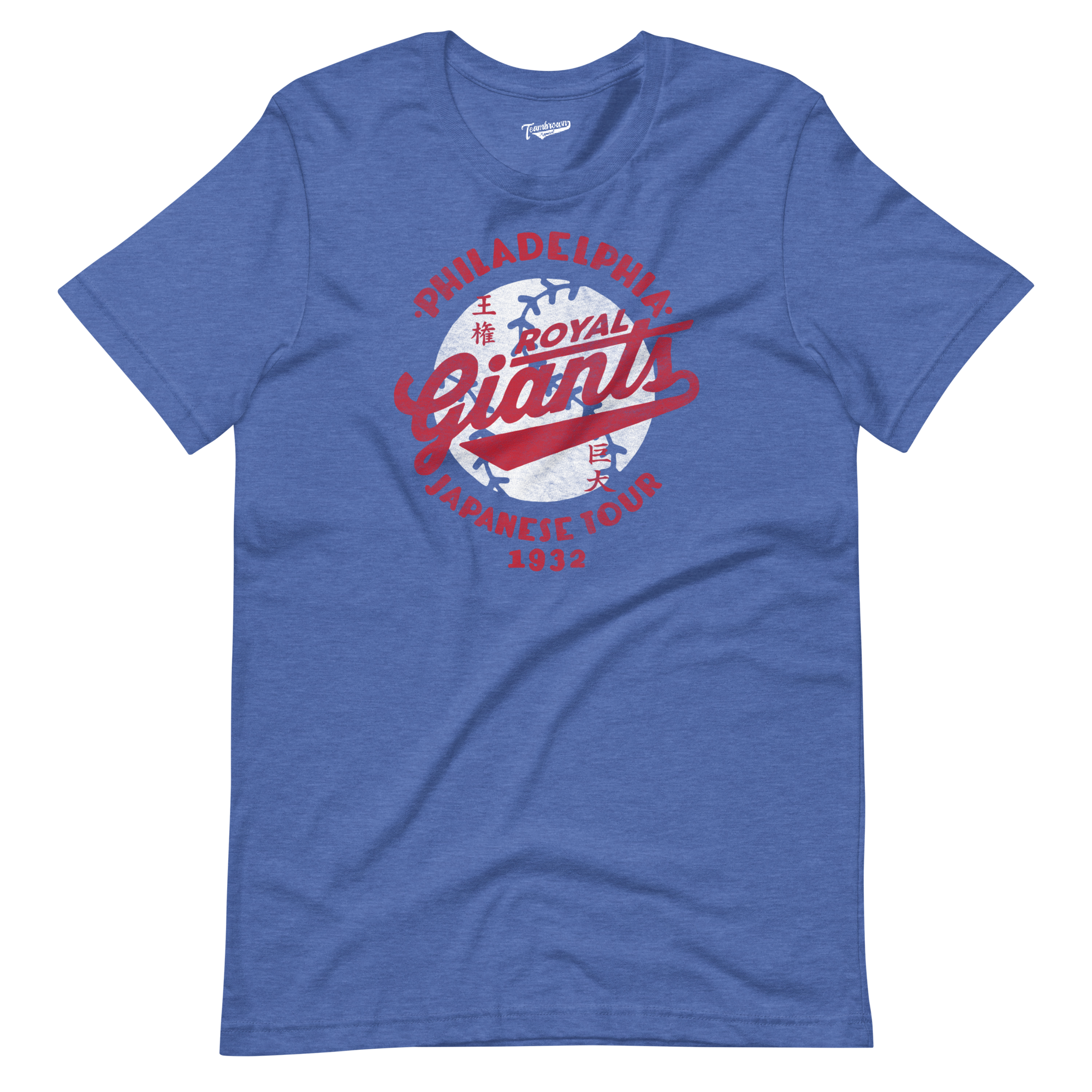 1932 Philadelphia Royal Giants - Unisex T-Shirt
Philadelphia Royal Giants
This design highlights the 1932 Philadelphia Royal Giants who among other things helped revolutionize baseball in Japan. Prior to 1935 there were no professional teams in Japan, but with visits by MLB teams and the 1932 Negro League Royal Giants helped change that.
Stars like Rap Dixon, Biz Mackey not only wowed the Japanese fans, but the players as well.
Officially Licensed by the Negro Leagues Baseball Museum, Kansas City, Mo.