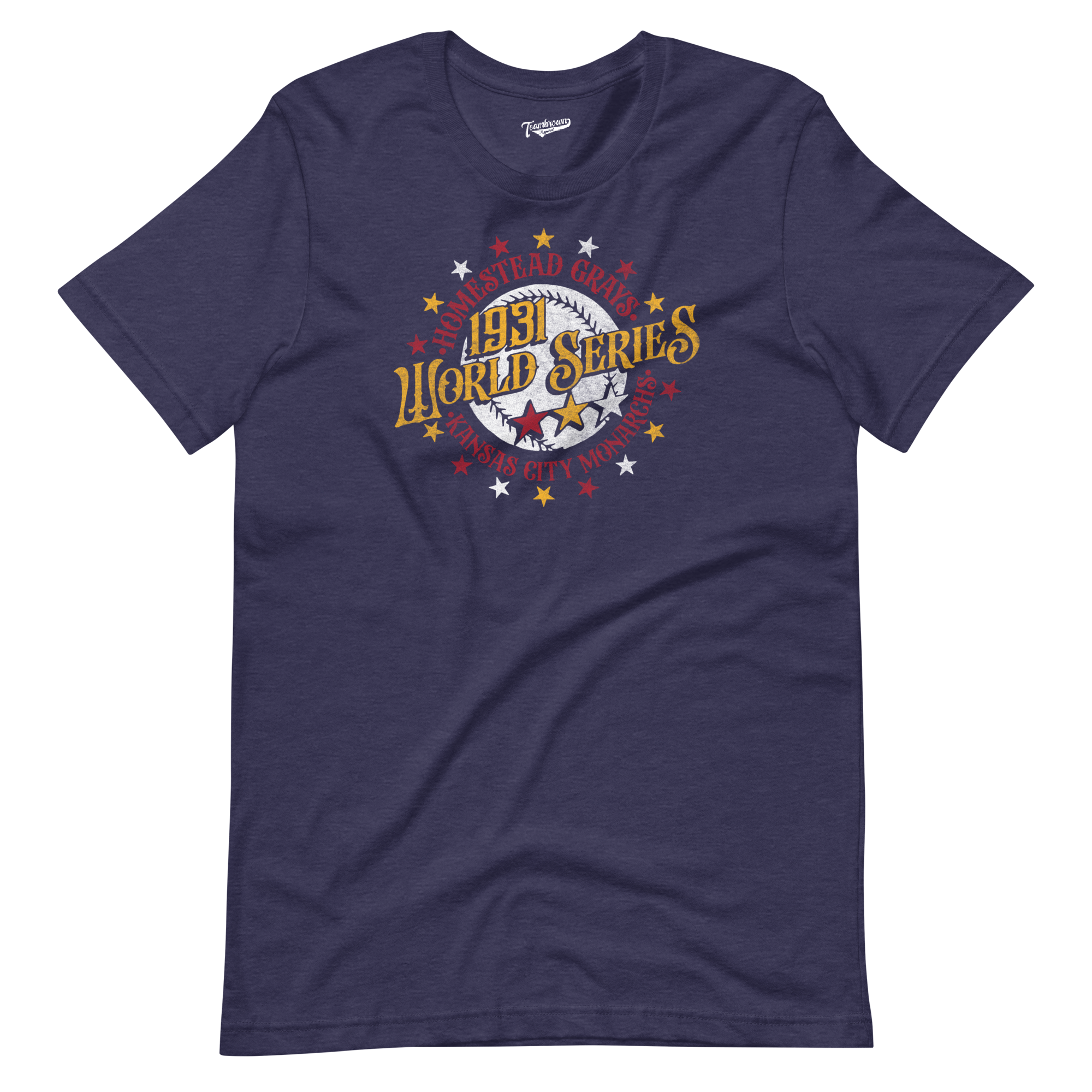 1931 World Series Homestead vs. Kansas City - Unisex T-Shirt
Color:
Heather Midnight Navy
1931 World Series
Not only did this series feature the dominant Homestead Grays and Kansas City Monarchs, but many believe the 1931 Homestead Grays are among the greatest teams, black or white to ever play. The 1931 Homestead Grays boasted six Hall-of-Fame players and a Hall-of-Fame owner. The players were catcher Josh Gibson, first baseman Oscar Charleston, third baseman Jud Wilson, and pitchers Smokey Joe Williams, Willie Foster, and Satchel Paige. The Hall-of-Fame owner was Cum Posey.
Historian Phil S. Dixon published a book which detailed:
Grays finished with a 143-29-2 record for an .828 winning average.

Josh Gibson batted .390 with 40 home runs.

Oscar Charleston batted .346 with 58 doubles, 19 home runs, and 26 triples.

Jud Wilson batted .486

Vic Harris batted .403

Lefty Williams won 23 games

George "Chippy" Britt (21 wins)

Willie Foster (20 wins)

Smokey Joe Williams (20 wins)



Officially Licensed by the Negro Leagues Baseball Museum, Kansas City, Mo.