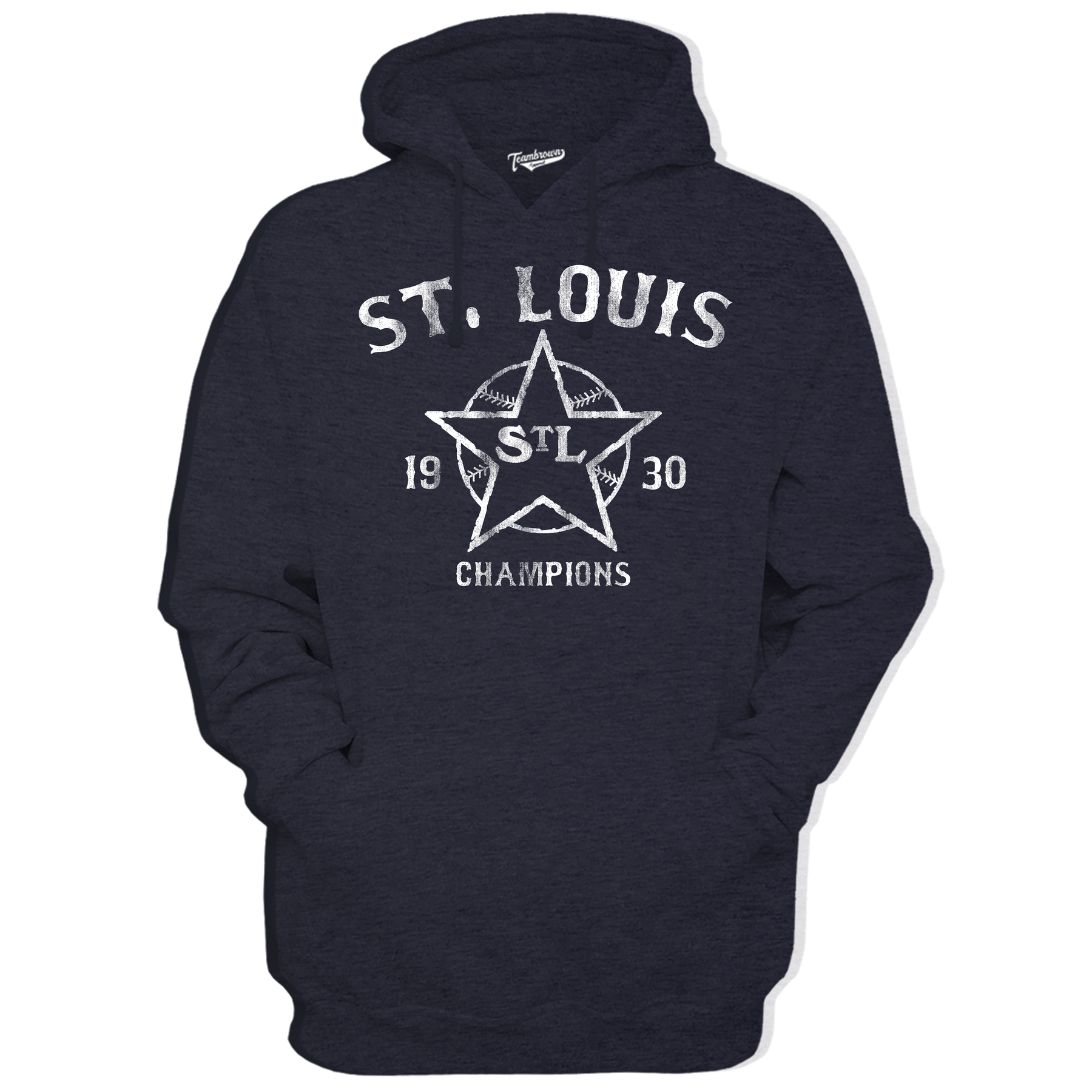 1930 Champions - St. Louis Stars Unisex Premium Hoodie
This collection celebrates the champions of the Negro Leagues.
The 1930 won the Championship over the Detroit Stars and were lead by Cool Papa Bell, Willie Wells, Ted "Double Duty" Radcliffe and Mule Suttles.

Officially Licensed by the Negro Leagues Baseball Museum, Kansas City, Mo.