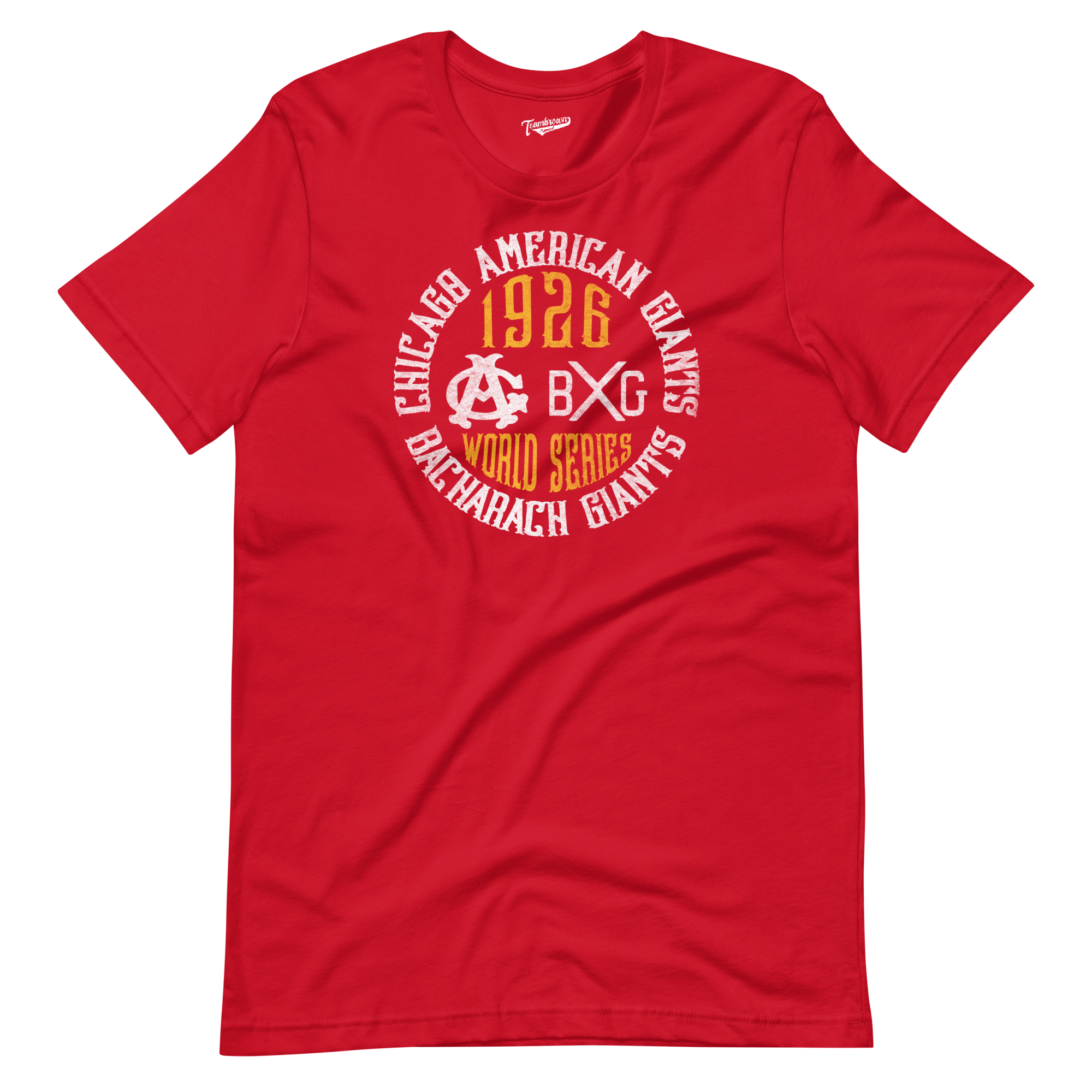 1926 World Series Chicago vs. Bachrach - Unisex T-Shirt
1926 World Series
Featured the Negro National League champion - Chicago American Giants, and the Eastern Colored League champion - Bachrach Giants.
Because of two games ending in a tie, there were 11 games played overall. Bachrach was led by John Henry Lloyd and Dick Lundy, and Chicago was led by Rube Foster.
Chicago would win game 11 and the series on a walk-off in the ninth inning.
Officially Licensed by the Negro Leagues Baseball Museum, Kansas City, Mo.