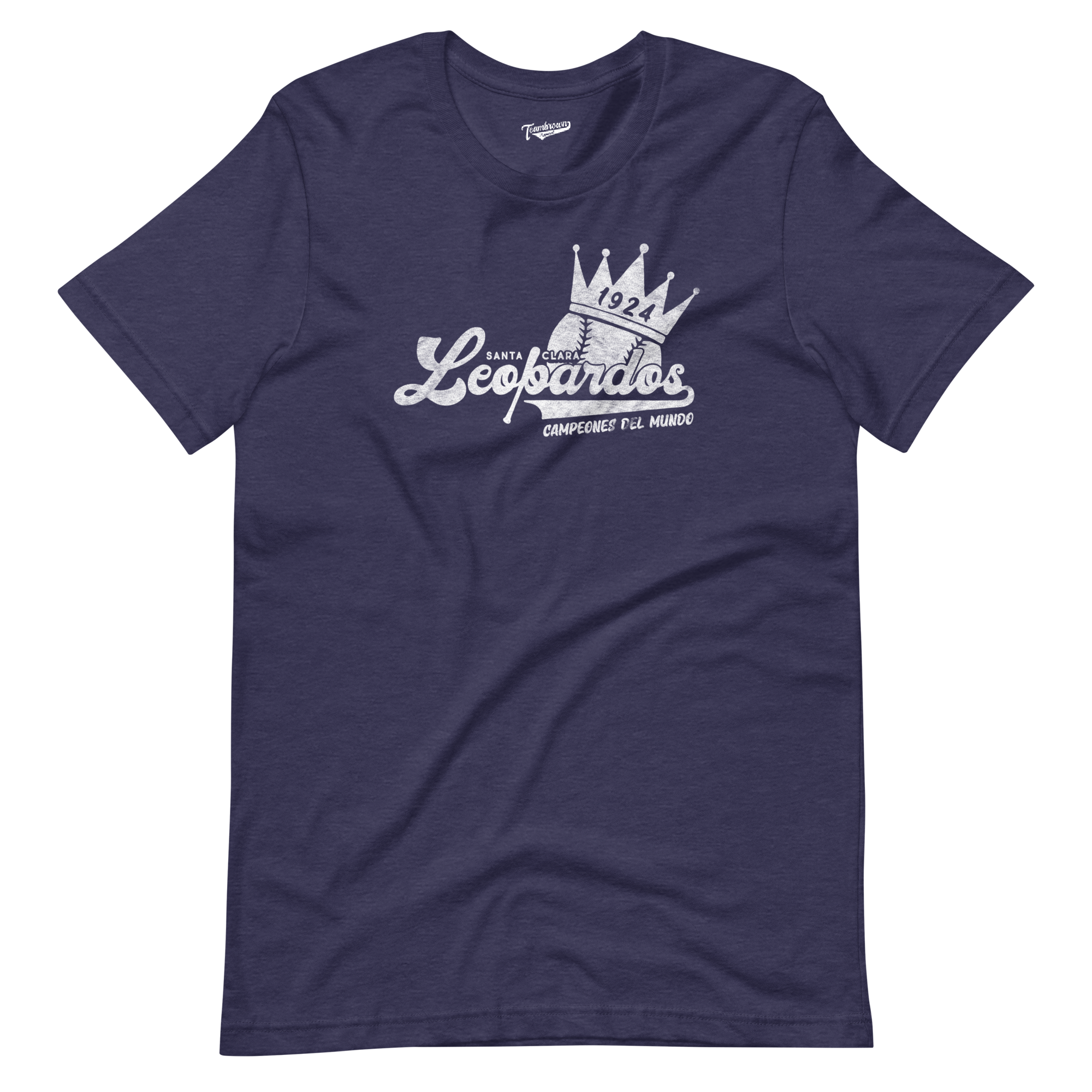 1923 Santa Clara Leopardos - Unisex T-Shirt
Color:
Heather Midnight Navy
Santa Clara Leopardos
Were a Cuban professional team founded in 1922, and featured many superstars of Negro League Baseball - Oscar Charleston, Satchel Paige, Josh Gibson and Martín Dihigo. The 1923 team is considered one of the greatest teams in history.
Officially Licensed by the Negro Leagues Baseball Museum, Kansas City, Mo.