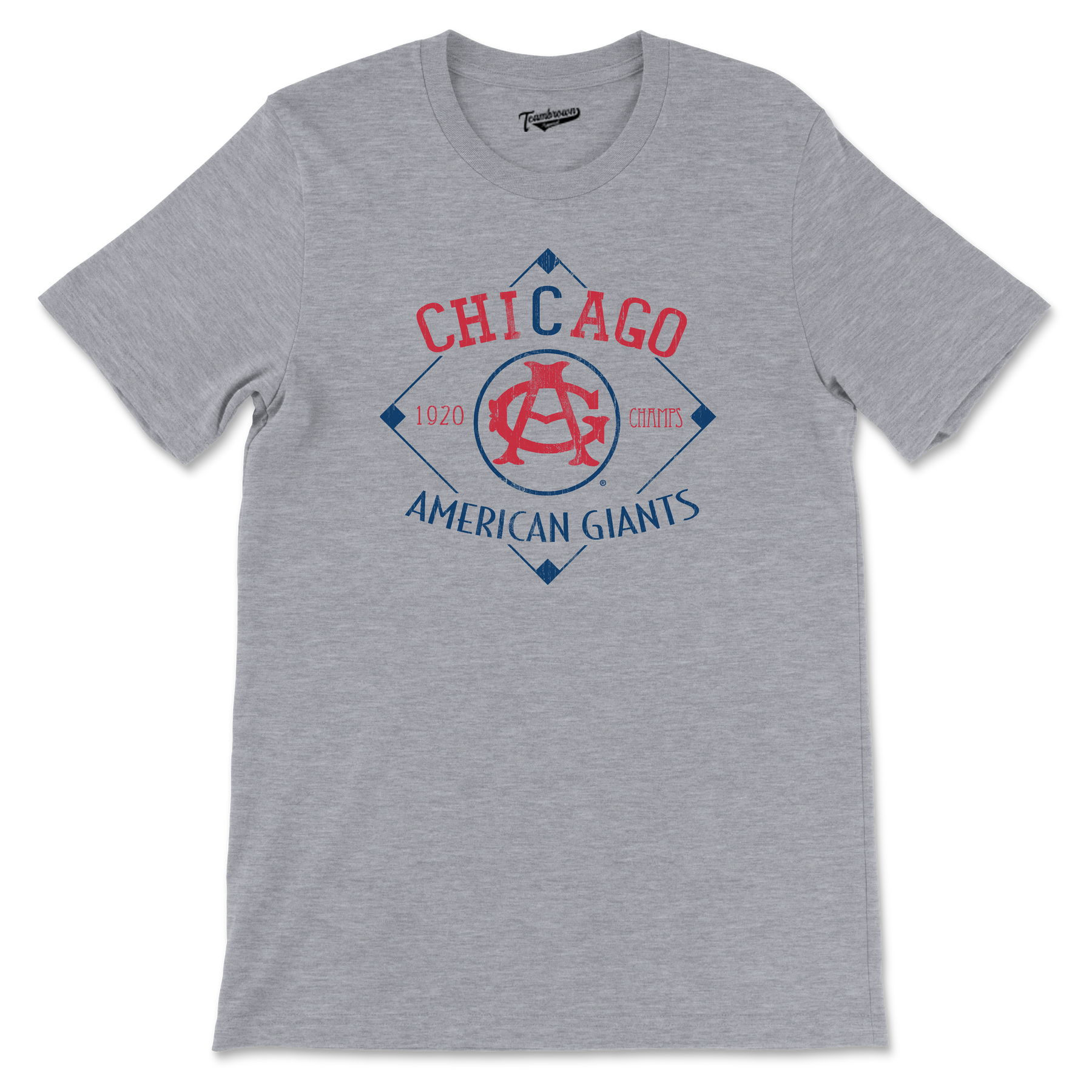 1920 Champions - Chicago American Giants - Unisex T-Shirt
This collection celebrates the champions of the Negro Leagues. This is the 1920 Chicago American Giants.
Chicago American Giants
Organized by Rube Foster the "Father of Negro Baseball", the organization was the longest continuous franchise in the history of black baseball. Founded in 1910 by Rube Foster and Frank Leland, who were the manager and owner, respectively, of the Leland Giants, they separated and formed two different teams.
For the first decade of their existence, they won every championship but one, then continued their dominance winning the first three pennants of the newly formed Negro National League.
Officially Licensed by the Negro Leagues Baseball Museum, Kansas City, Mo.