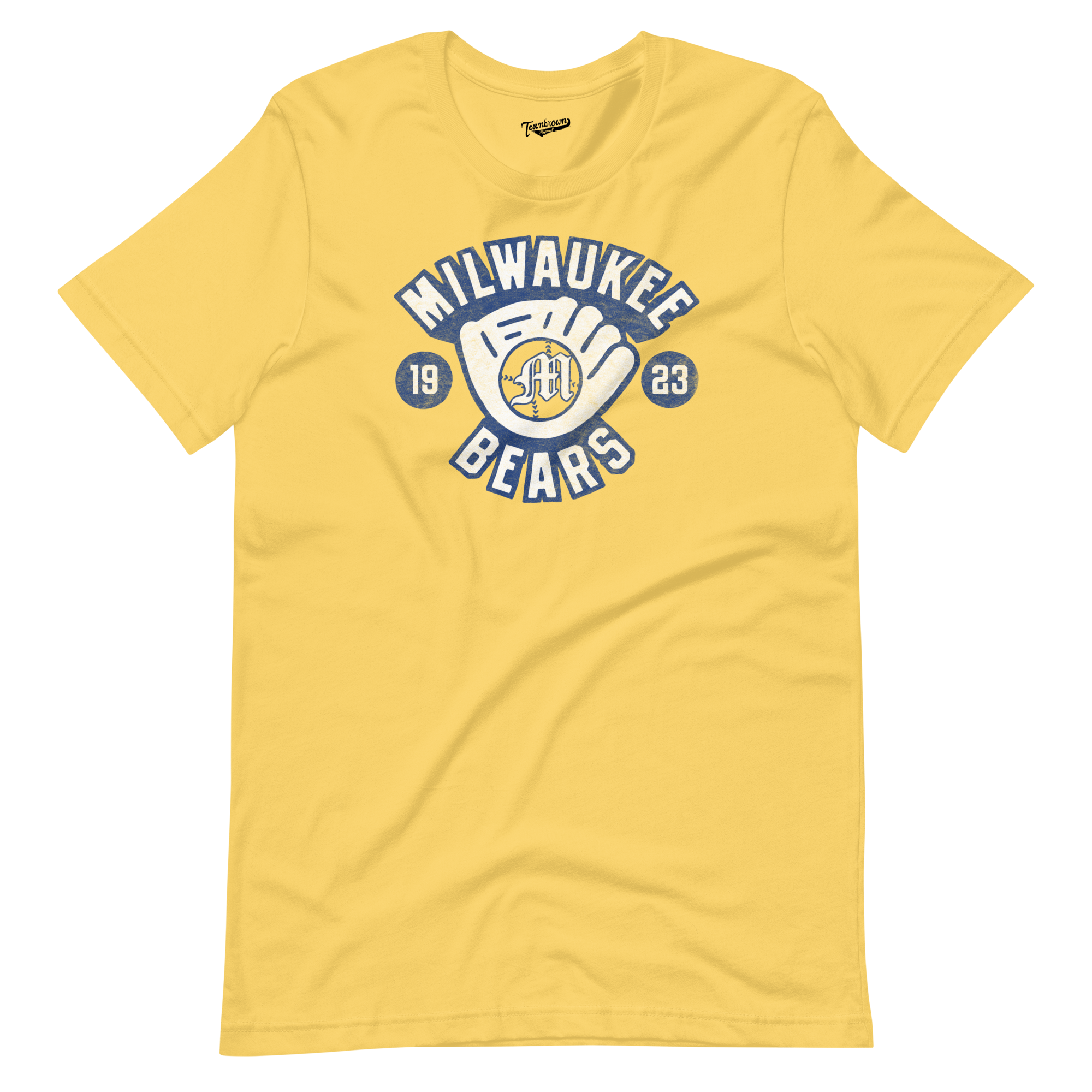 1923 - Milwaukee Bears - Unisex T-Shirt
Milwaukee Bears
The Bears played in the Negro National League during the 1923 season.
They drew many of their team members from the disbanded Pittsburgh Keystones and New Orleans Crescent Stars. Hall of Fame Outfielder Pete Hill then 40, was asked to manage the team.
Officially Licensed by the Negro Leagues Baseball Museum, Kansas City, Mo.